POTD: Jonny Greenwood And A Tiny Still From 'Inherent Vice'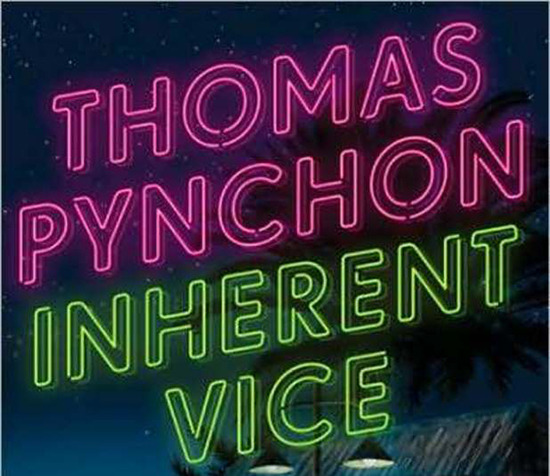 It's a cruel world. If you didn't already know this, just check out the "first look" at Inherent Vice from Paul Thomas Anderson. The image of Joaquin Phoenix as burnout SoCal detective Doc Sportello, created by Thomas Pynchon in the novel of the same name, is teeny-tiny. (It's not unlike our first real look at Lancaster Dodd from The Master.) But it comes with a candid shot of Radiohead's Jonny Greenwood, who is scoring the film. And it's an implicit promise of more materials to come.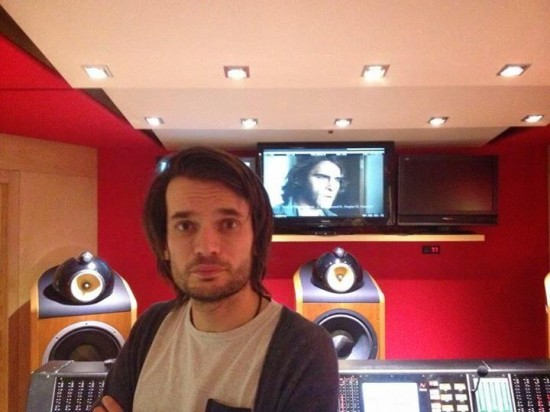 Cigarettes & Red Vines got the image. The site also recently pointed to an interview with Josh Brolin in which the actor talked about the fact that this adaptation may deviate significantly from Pynchon's novel. (Not that there's likely any other way to make the film, as Pynchon's twisty narratives don't lend themselves to direct adaptation. Even this novel, which is among the author's most straightforward, would be a challenge to adapt in a direct fashion.)
Brolin told The Independent,
I just did a movie for P T Anderson that I didn't understand. The writing of Thomas Pynchon is so Shakespearean. It was crazy, chaotic but really, really gratifying. We took it I think in a direction that the book doesn't necessarily go, hoping it will work.
Warner Bros. will release Inherent Vice on December 12.
The film also features Benicio Del Toro, Owen Wilson, Reese Witherspoon, with appearances from Martin Short, Jena Malone, Kevin J. O'Connor, Katherine Waterston, Timothy Simons, Peter McRobbie, Sasha Pieterse, Joanna Newsom, Maya Rudolph and Eric Roberts. [via The Film Stage]