'Godzilla' TV Spots Preview The Horror Of Giant Monster Attack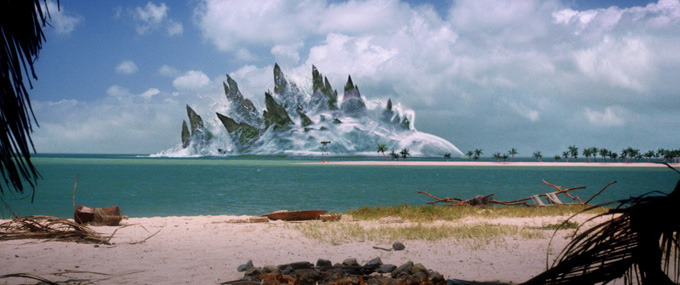 Gareth Edwards and Legendary are getting ready to serve up some serious monster attacks in Godzilla. Two new Godzilla TV spots preview even more of the devastation that takes place when Godzilla (and probably another monster or two) make landfall. The great thing about these spots is that they continue the run of marketing Godzilla like a horror movie rather than a big action movie or sci-fi tentpole. That seems like the perfect way to get across a new vision of giant monsters, and really holds my interest in the film, rather than dissipating it by showing too much.Godzilla opens on May 16. TV Spots via Legendary.
An epic rebirth to Toho's iconic Godzilla, this spectacular adventure, from Warner Bros. Pictures and Legendary Pictures, pits the world's most famous monster against malevolent creatures who, bolstered by humanity's scientific arrogance, threaten our very existence.
Gareth Edwards directs "Godzilla," which stars Aaron Taylor-Johnson ("Kick-Ass"), Oscar® nominee Ken Watanabe ("The Last Samurai," "Inception"), Elizabeth Olsen ("Martha Marcy May Marlene"), Oscar® winner Juliette Binoche ("The English Patient," "Cosmopolis"), and Sally Hawkins ("Blue Jasmine"), with Oscar® nominee David Strathairn ("Good Night, and Good Luck.," "The Bourne Legacy") and Bryan Cranston ("Argo," TV's "Breaking Bad").