'Palo Alto' Movie Trailer: Girls Looking For Love, Boys Looking For Trouble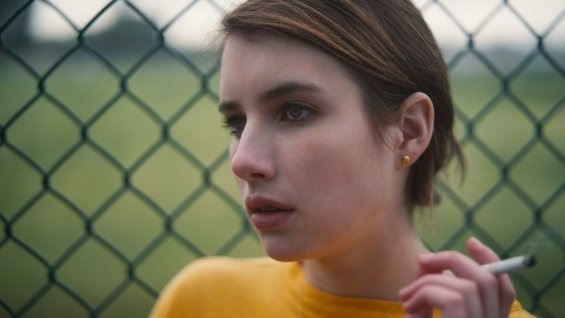 Gia Coppola's debut film Palo Alto premiered at the 2013 Telluride Film Festival and David Ehrlich called it "one of the best movies ever made about high school life in America". I tend to disagree with Ehrlich most of the time, but even Todd McCarthy calls it "the best feature film directed by someone named Coppola in a number of years." The filmmaker, cast (specifically Emma Roberts & James Franco), style and setting definitely have me excited to see this film. The movie is a dark drama that follows a group of teenagers whom, of course, have "a penchant for finding trouble." Watch the second Palo Alto movie trailer embedded after the jump.
Palo Alto Movie Trailer #2
Trailer thanks to yahoo movies.
Official Information:
PALO ALTO
In Select Theaters on Friday, May 9th
From writer-director Gia Coppola comes an astonishing debut feature that deftly captures the complicated ties, heightened emotions, and romantic highs and lows of adolescence. Based on several linked stories by James Franco, PALO ALTO is a teenage movie for the ages, made indelible though its ensemble cast featuring some of the most gifted up-and-coming young actors working today.
Shy, sensitive April (Emma Roberts) is the class virgin -a popular soccer player and frequent babysitter for her single-dad coach, Mr. B. (James Franco). Teddy (Jack Kilmer) is an introspective artist whose best friend and sidekick Fred (Nat Wolff) is an unpredictable live wire with few filters or boundaries. While April negotiates a dangerous affair with Mr. B., and Teddy performs community service for a DUI – secretly carrying a torch for April, who may or may not share his affection – Fred seduces Emily (Zoe Levin), a promiscuous loner who seeks validation through sexual encounters. One high-school party bleeds into another as April and Teddy finally acknowledge their mutual affection, and Fred's escalating recklessness spirals into chaos.
Directed by: Gia Coppola
Written by: Gia Coppola (screenplay), James Franco (book)
Producers: Sebastian Pardo, Adriana Rotaru, Miles Levy, Vince Jolivette
Cast: Emma Roberts, James Franco, Jack Kilmer, Nat Wolff, Zoe Levin, Claudia Levy, Chris Messina, Val Kilmer
Original Music: Devonté Hynes, Robert Schwartzman
Distributor: Tribeca Film
Runtime: 98 minutes
MPAA Rating: R