'The Hobbit: The Desolation Of An Unexpected Journey' [Movie Trailer Mash-Up]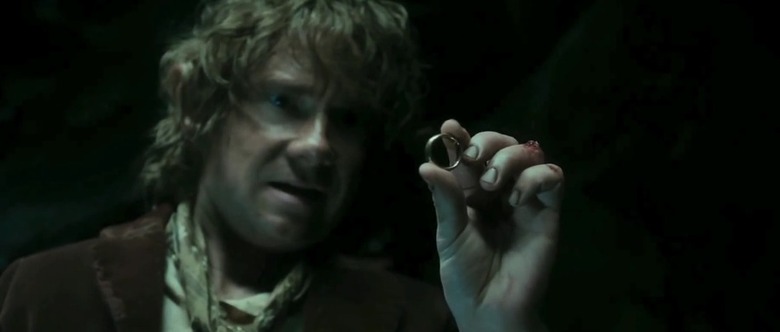 When I walked out of The Hobbit: An Unexpected Journey, the first thing I said to someone was "After they release the other two movies, some fan will edit a cut of the three films into a great three hour movie." Its funny how things change — with the Lord of the Rings films we were clamoring for extended editions, but now we think less is more (it may have something to do with the fact this is one and a half books stretched to three movies vs. three books adapted into three films).
We still haven't gotten the third chapter of Peter Jackson's Hobbit adaptation, but some fan has edited the first two movies into a trailer for a mash-up movie titled The Hobbit: The Desolation of an Unexpected Journey. Lets hope that once The Hobbit: There and Back Again is released, a good editor will combine the three adaptations into one three-hour-long movie cut. For now, you can watch the epic mash-up The Hobbit: The Desolation of an Unexpected Journey embedded after the jump.