'Amazing Spider-Man 3': Is Shailene Woodley Mary Jane?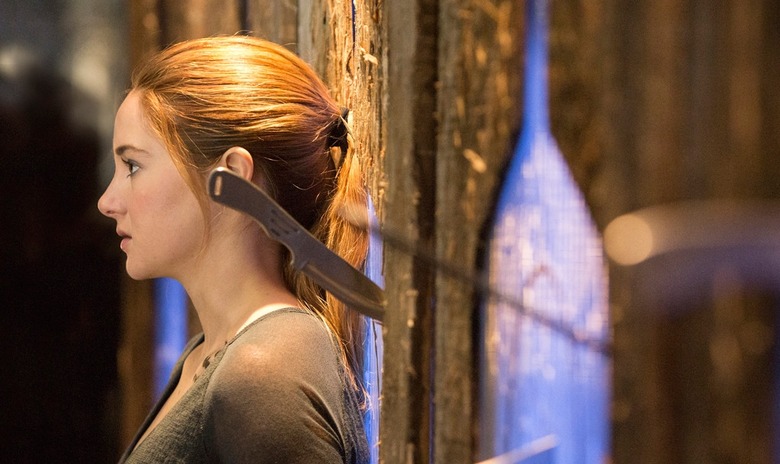 A solid performance at the box office last weekend ensured that Divergent would be getting a sequel. But even as Shailene Woodley prepares to move ahead with one big-budget blockbuster franchise, she's still uncertain about her fate with another.
In a new interview, Woodley casts doubt on whether she'll play Mary Jane Watson in The Amazing Spider-Man 3, as was originally expected when she was cast in the role in 2012. Hit the jump to read her comments.
Woodley had won the role of MJ back in 2012. The plan at the time was to have her appear in a small role (essentially a cameo) in The Amazing Spider-Man 2, and then to ramp up the character's presence in The Amazing Spider-Man 3.
However, after Woodley had already shot her scenes, Webb decided to cut the character completely in order to "streamline" the story. Pretty soon, word began spreading that Woodley was out of the franchise altogether and that the role would be recast for The Amazing Spider-Man 3.
Woodley herself hasn't sounded too optimistic about appearing in The Amazing Spider-Man 3. "I don't know anything, but seeing as how they picked up the next two Divergent films, I don't know how I would keep my sanity with two big action films in one year," she said in January.
That doesn't seem to have changed now that Woodley's kicked off her first Divergent press tour. It's a little surprising that she still claims to have "no idea" whether she'd be back, just because you'd think all the involved parties would have reached a decision by now. But from here, all signs point to her being done with Spider-Man.
Not that Woodley sounds remotely bitter about it. She called her experience on The Amazing Spider-Man 2 "quick" but "nice," lavishing praise on star Andrew Garfield. We can only imagine that the opportunity to headline her own franchise is a hell of a consolation prize. Watch her interview with Total Film below.
Divergent is in theaters now, with Insurgent expected to open on March 20, 2015. The Amazing Spider-Man 2 premieres May 2, and The Amazing Spider-Man 3 will open June 10, 2016.