Jose Padilha And Wagner Moura Team For Netflix Series 'Narcos'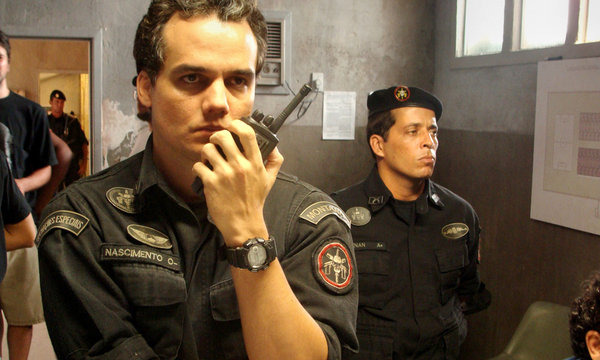 Pablo Escobar is a figure that has become the inspiration for many a film, and now he and the Medellin Cartel are going to be the focus of a new limited series on Netflix. The former DVD rental house and current streaming movie champ will be the home for a ten-episode show called Narcos. Jose Padilha (Elite Squad, RoboCop) is directing. Now Wagner Moura, star of Elite Squad, has been cast as Escobar.
THR passes on the news that Gaumont Television and Netflix have greenlit the series, and features just a quick description of the show from Padilha, who says,
Our idea is to tell the true story of how cocaine became such a huge problem in the U.S. and Europe – and how it all started here in Medellin.
There's also an enthusiastic quote from Ted Sarandos of Netflix: "Jose and Wagner together created one of the most sophisticated and chilling portraits of criminality and official corruption ever in their Elite Squad movies. Their version of the Escobar saga will be like nothing ever seen before."
Narcos is expected to debut in 2015, along with the third season of House of Cards and Marvel's Daredevil series.