'Sex Tape' Red-Band Trailer: Cameron Diaz And Jason Segel Accidentally Share Their Dirty Video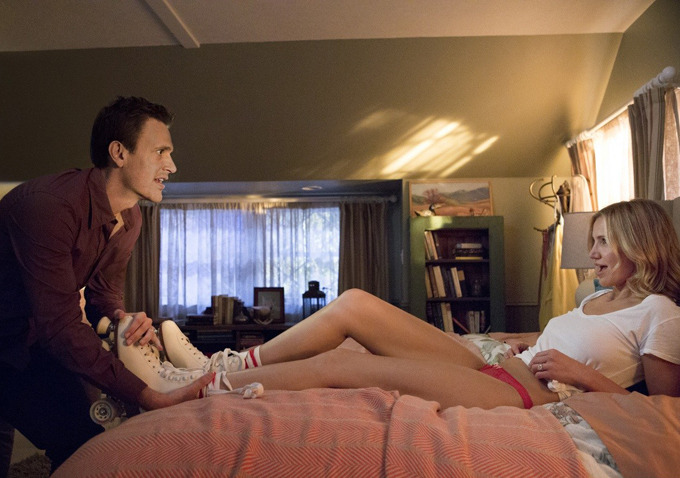 In Sex Tape, director Jake Kasdan and his Bad Teacher stars Cameron Diaz and Jason Segel offer up the comedic tale of a couple that has lost their spark. To put a little fire back into their lives, the couple makes a sex tape... which they promptly lose control of, thanks to the cloud. (Oh, that prankster, the cloud!) Is this basically a feature-length update of one joke from Trainspotting? Maybe so, but it's also a chance for a skinny Segal and Diaz to curse and yell at one another, and pretend to have sex. Check out the Sex Tape red-band trailer below.
This is a Sony film, and typically a movie from the studio would be loaded with product placement for Sony's own electronics. So the wildest thing about this trailer may be that it is packed with Apple gear. Perhaps a VAIO laptop will be the key to freeing the couple's embarrassing sex tape from the cloud?
Sex Tape opens on July 25. Trailer via Yahoo.
A married couple wake up to discover that the sex tape they made the evening before has gone missing, leading to a frantic search for its whereabouts.