Cool Stuff: Sideshow Collectibles' 'Star Wars' Clone Trooper Deluxe Sixth Scale Figure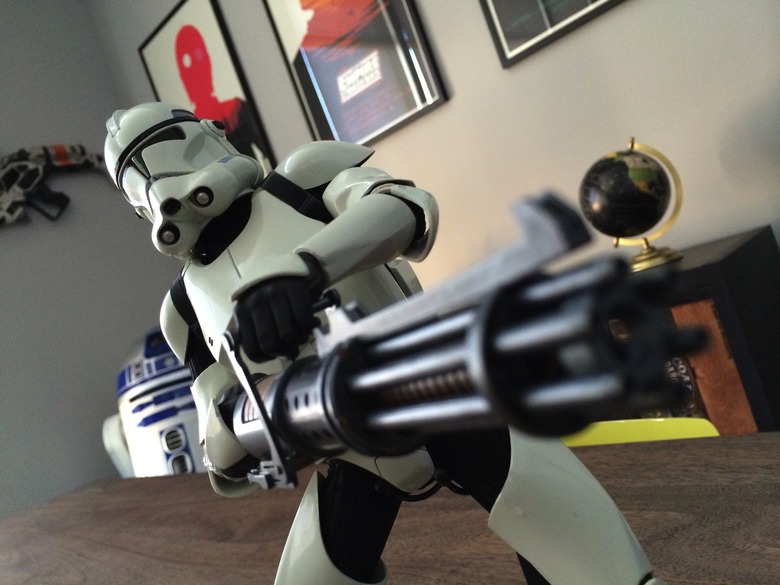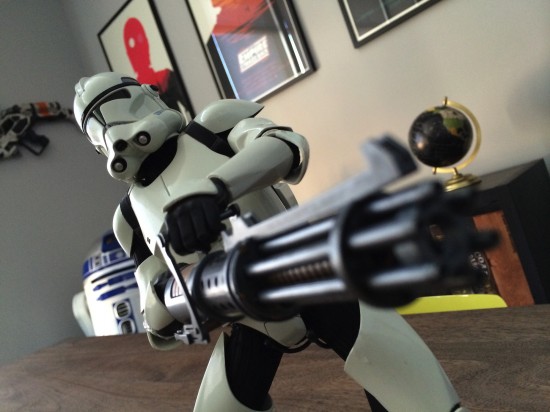 Sideshow Collectibles sent me a sample of their Star Wars Clone Trooper Deluxe Sixth Scale Figure. Lets unbox this figure and take a look at whats inside the box. After the jump you will find photos of the Sideshow Star Wars Clone Trooper Deluxe, alongside my thoughts on the product.
Sideshow Star Wars Clone Trooper Deluxe Sixth Scale Figure Reviewed
Sculpted by Tim Niver and Pascual Wawoe, the design of the clone trooper looks fantastic. Interestingly, Sideshow is referencing The Clone Wars, and not Attack Of The Clones and/or Revenge Of The Sith, with the details in this figurine. The paint job by Mike Najera and David Whitford is good but perfectly without flaws. I saw the shiny version of this figure, I feel the battle damaged version might have a more grounded realism because of the nicks and scratches.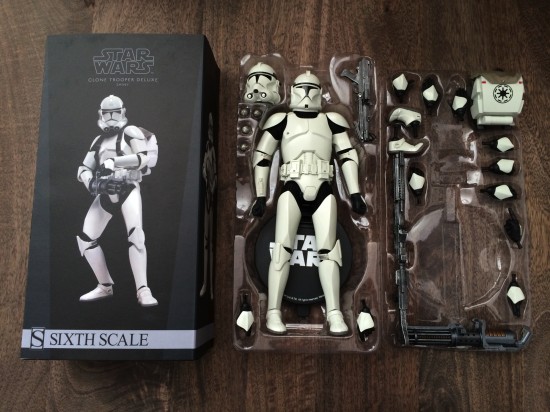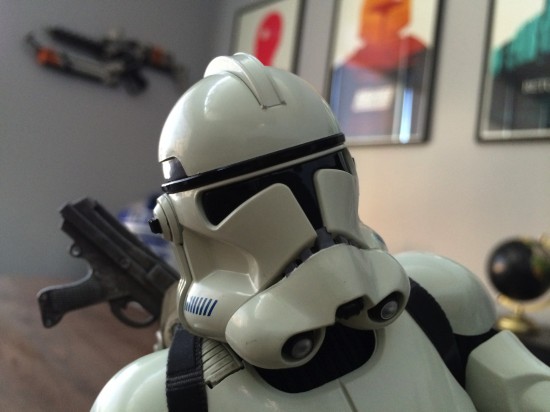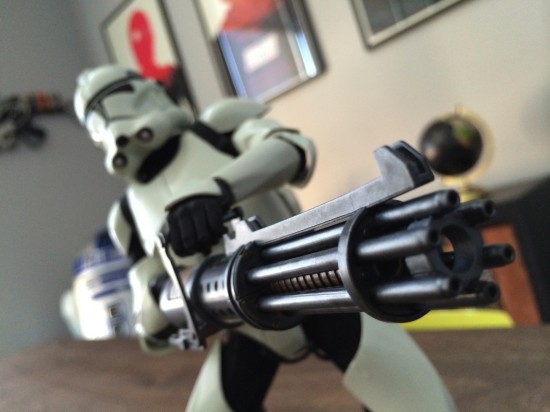 The clone trooper is 12.5 inches tall and comes with a stand and comes with a ton of extras, including two choices of clone trooper helmets. I prefer the more Stormtrooper-looking helmet (Phase 2) to the Phase 1 version. The body is fully articulated and comes with thirteen interchangeable hands for any possible situation.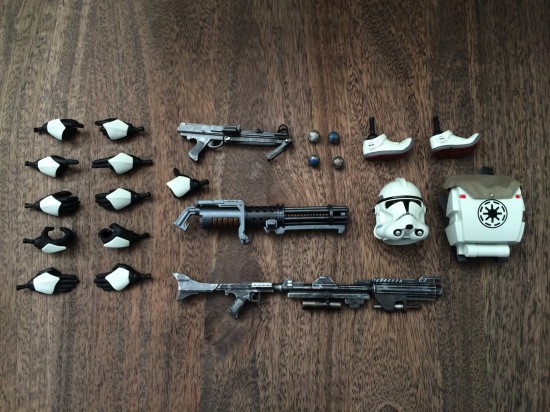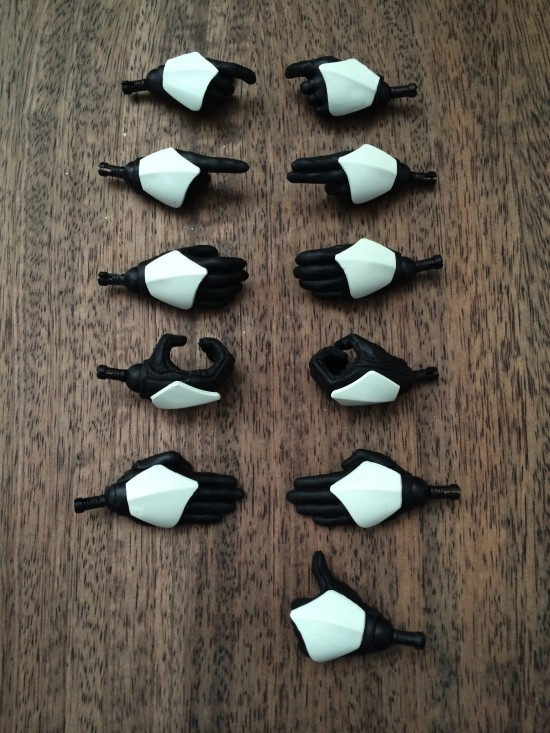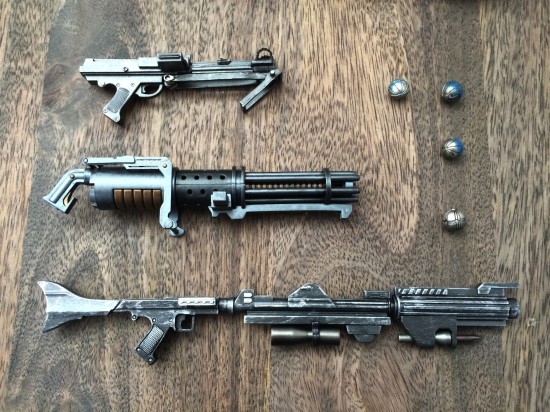 These hand options allow you to equip the included weapon options: Four Droid popper grenades, a DC-15A Blaster rifle, a DC-15S Blaster carbine, and my favorite – the Z-6 rotary blaster cannon. The figure also comes with a Backpack with Fabric Cover, while accurate to the designs in the show, its hard to fit the other weapontry inside (the DC-15S Blaster carbine looks great sticking out of the canvas top, but DC-15A Blaster rifle is just too big to fit nicely in the pack. The figure also comes with two choices of boots: Standard trooper boots and Trooper action boots.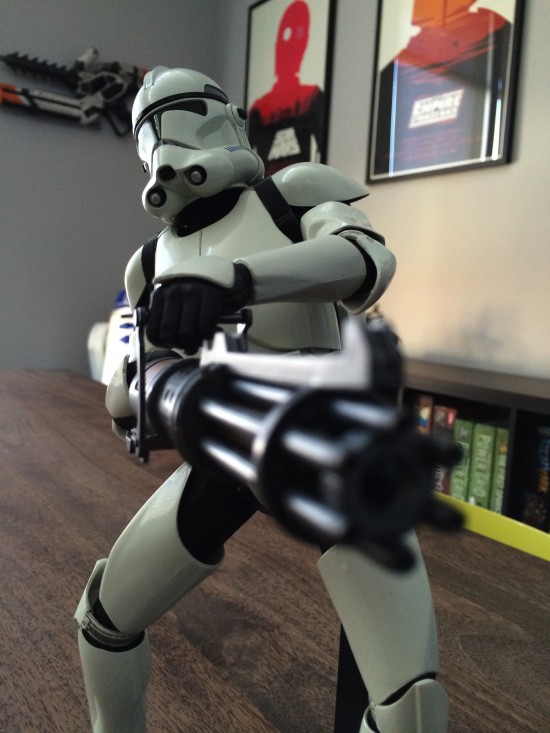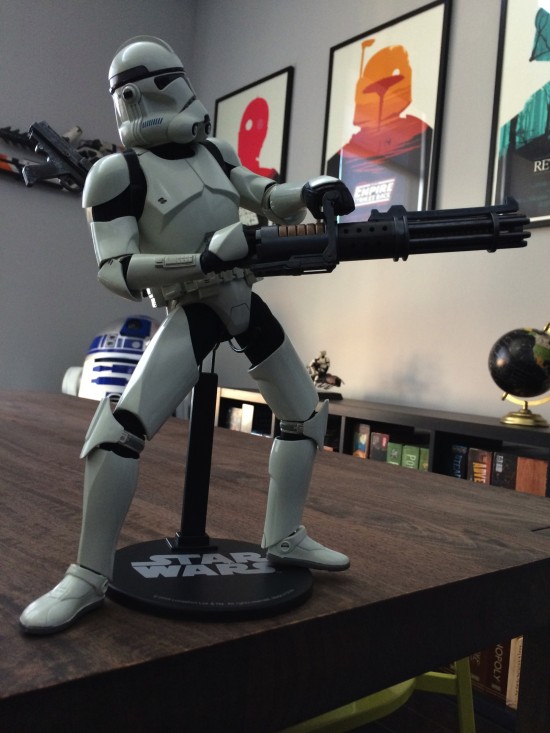 Here is the official product description from Sideshow:
Sideshow presents the Clone Trooper Deluxe: Shiny, fresh from the clone hatcheries of Kamino, these rookie privates have yet to face the realities of warfare. Crafted on a fully articulated body with pristine white armor, the Clone Trooper 'Shiny' features interchangeable Phase One and Two helmets, and an arsenal of essential munitions.As a full-scale intergalactic conflict rages on, a massive army of Clone Troopers fights in service of the Republic. Recruit your Army.
The Sideshow Star Wars Clone Trooper Deluxe sixth scale figure is availale for $139.99.