New 'Pink Panther' Movie Features An Animated Cat, Not Clouseau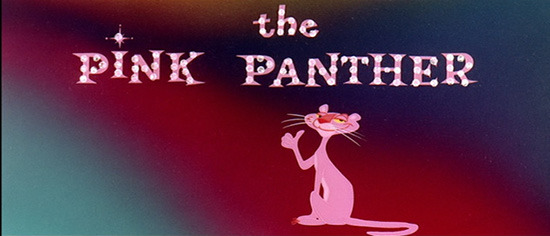 There's a new Pink Panther movie on the way, but it won't feature yet another character related to or inspired by Peter Sellers' bumbling Inspector Clouseau.
The original series of caper comedy films opened with animated title sequences featuring a quirky pink panther... and those openings spawned a series of cartoon shorts by Friz Freleng and David De Patie that were funny and sometimes strange and impressionistic. (There was also a Saturday morning cartoon series, and in 2010 the Pink Panther and Pals series, but it may be best to avoid talking about that latter show too much.)
Now there'll be a new hybrid live-action/CG Pink Panther film, derived from those animated title sequences and cartoons. 
THR reports that David Silverman, director and producer of The Simpsons and the director of The Simpsons Movie, is attached to direct the new movie. Michael Price, also a Simpons writer and exec producer, is in talks to script. Original Pink Panther exec producer Walter Mirisch will produce the new film, along with Julie Andrews, the widow of original Pink Panther director Blake Edwards.
Mirisch says "For the first time, the live action franchise will be united with the world-famous cartoon character in a new hybrid feature film." Like the early films, this movie will be "an international jewel heist caper movie," and the animated Panther will not speak. As in the original animated title sequences and cartoons, the real "voice" of the character will be provided by Henry Mancini's jaunty and slinky score. 
Here are a couple of the original animated title sequences from The Pink Panther films:
And a couple of the early series of cartoons: