'Construct' Teaser: Advancing The Art Of Filmmaking & VFX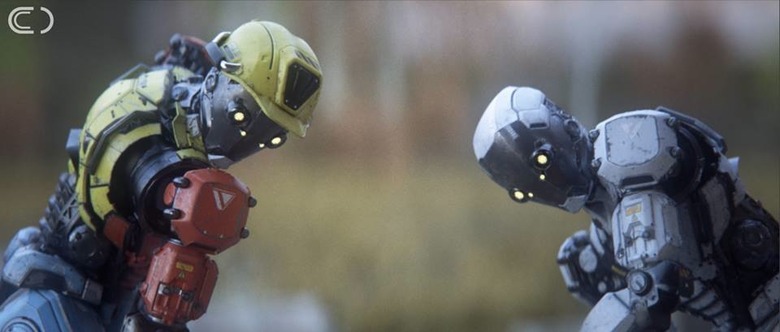 Construct is a short film created by Kevin Margo, CG Supervisor and director of Blur Studio VFX. You at have seen some of his work in the Batman Arkham and Halo trailers, or you may have seen his previous award-winning short film Grounded. Construct claims to be "A Sci-Fi short film advancing the art of filmmaking, VFX and virtual production." I'm not sure we fully see the metaphor in the teaser, but we do get to see some awesome effects and the beginning of what seems to be a fun story. The teaser was first presented as part of a tech demo at Nvidia's GTC conference on March 25th, 2014 as "a work in progress intended to illustrate recent advancements in graphics hardware and software capabilities." Watch the Construct teaser embedded after the jump.
Construct Teaser
Kevin presented on Tuesday March 25th, 2014 at Nvidia's GTC conference in a panel titled "Creating CONSTRUCT: How NVIDIA GPUs are Defining a New Filmmaking Paradigm."
Relying on a liquid-cooled, overclocked, 3DBOXX 4920 GPU Edition workstation with four NVIDIA Quadro K6000 graphics cards, Margo will describe how he is using Chaos Group's V-Ray RT Renderer in his upcoming CG-animated short film "CONSTRUCT," with final-production frames rendered entirely on NVIDIA GPUs.
Thanks to Dan T for the tip.