Watch 'The Birth Of The Lightsaber' Featurette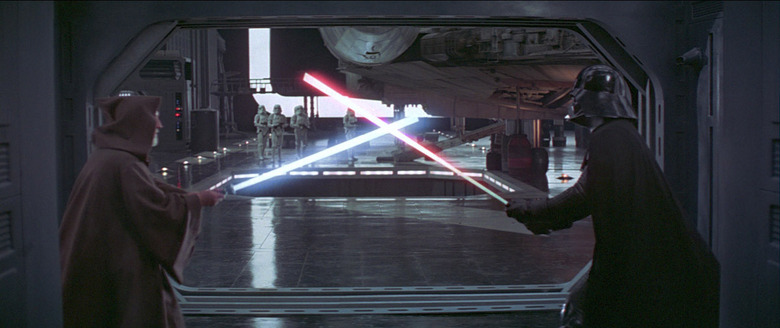 Even if you've hit a saturation point with Star Wars, there's a lot to be said for anything that documents the creation of the original trilogy. Those first three films developed and refined filmmaking techniques that continue to be influential. The lightsaber, for example, seems obvious at ubiquitous now, but it was a concept that hadn't been seen on screen in the way Star Wars realized it back in 1977. Below, watch The Birth of the Lightsaber, the official featurette tracking the development of the fictional weapon.
When the original trilogy hit DVD in 2004, the set was accompanied by (among other things) the Birth of the Lightsaber featurette. This 15-minute doc follows the creation of the signature Star Wars weapon, through interviews with George Lucas, Ben Burrt, and Mark Hamill and on-set footage from Star Wars and Return of the Jedi. There's great stuff here, particularly Burtt (as always) talking about how he created the sounds for the concept.