'Splinter Cell' Movie Nabs 'Up In The Air' Scribe Sheldon Turner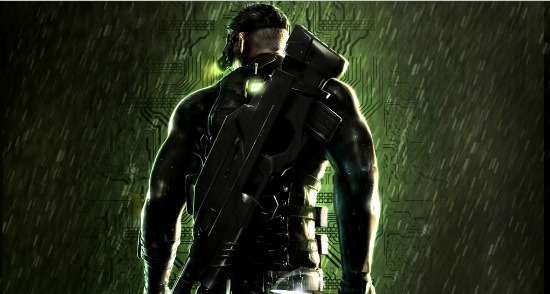 The Splinter Cell movie took a big leap forward earlier this month when Doug Liman signed on to direct, and now it's taking another. Sheldon Turner (Up in the Air) has been tapped to write a new draft of the screenplay, taking over for Eric Warren Singer (American Hustle). Tom Hardy is still set for the lead role.
Get all the latest updates on the project after the jump. 
Deadline reported the news. The Splinter Cell move actually marks a second attempt at a collaboration between Liman, Hardy, and Turner. The three were working together on Sony's Everest, about mountaineer George Mallory's attempts to scale Mount Everest. But the project got put on hold when Universal and Baltasar Kormákur got going on their Everest, about a deadly storm that hit a group of climbers in 1996.
Hardy has been attached to Splinter Cell since 2012, and he was reportedly the one who got Liman on board. The two then got Turner to join in as well. Singer, who was hired in 2012, penned the most recent draft of the screenplay.
Ubisoft, which publishes the Tom Clancy's Splinter Cell series of video games, is producing the big-screen Splinter Cell adaptation with New Regency. Like most of the games, the film will center around Sam Fisher, a black-ops agent who works for the highly secretive, totally fictional NSA group Third Echelon.
Turner is best known for writing Jason Reitman's Up in the Air. The 2009 dramedy received six Oscar nominations, including one for Turner. The writer's other credits include the Adam Sandler comedy The Longest Yard and the horror prequel The Texas Chainsaw Massacre: The Beginning. Additionally, he received a story credit on X-Men: First Class.
Although Turner is now gearing up to make his feature directing debut on Borderland, an action thriller set up at Relativity Media, Splinter Cell will move first. As of now, the plan is to begin shooting the Splinter Cell movie in August. The postponed Everest movie is tentatively scheduled to get rolling next year.