'Frozen' Is The Highest Grossing Animated Movie Of All Time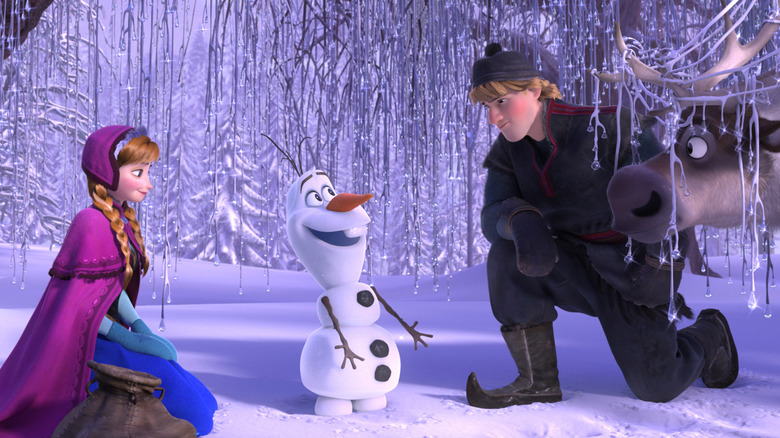 Frozen isn't just a big fat hit for Disney. It's one of the biggest, fattest hits that ever hitted. As of this weekend, the icy adventure has become the single highest grossing animated film of all time, beating out 2010's Toy Story 3. Hit the jump to find out just how much money Anna and Elsa have raked in for the Mouse House.
It's also enough to make Frozen the tenth biggest movie ever when looking at worldwide grosses. At the moment, it's nestled comfortably between Warner Bros.' The Dark Knight Rises (#9) and Disney's own Pirates of the Caribbean: Dead Man's Chest (#11).
Frozen has been destroying records since the beginning of its run. It took in $93.6 million over five days when it bowed in November, making it the best Thanksgiving opening of all time. Toy Story 2 was the previous record holder with $80.1 million.
It's now continuing its winning streak on home video, as the fastest-selling digital release ever. Over 3.2 million DVD and Blu-ray copies were sold on the first day of release, putting it on track to become one of the biggest home entertainment sellers in the past ten years.
Frozen's successes are all the more remarkable considering that it goes against conventional ideas about what makes a lucrative film. It has a female protagonist in Anna, and the plot is more or less original. (It was inspired by The Snow Queen, but bears only a faint resemblance to the fairy tale at this point.) But between this and Gravity — another wildly successful female-led original picture — maybe it's time to reconsider the formula.