'Magic Mike 2' Shooting This Fall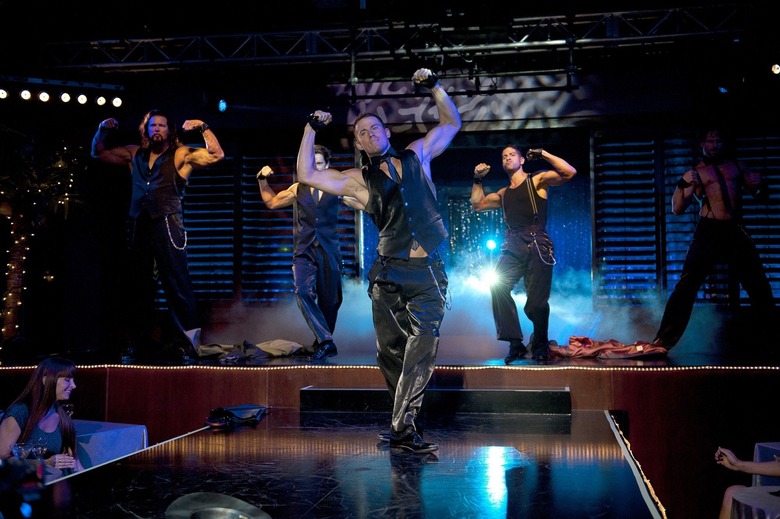 Break out the dollar bills, because Magic Mike 2 is happening. This fall, in fact.
Star Joe Manganiello revealed in a recent interview that the stripper sequel is on track to shoot in the fall. There are still a few more pieces that need to come together before production can really get underway — like a director — but it's encouraging news for devotees of the "C**k-Rocking Kings of Tampa." Hit the jump to read Manganiello's comments.
Yeah, it's gonna happen this fall. I think they're going to announce it soon. It's crazy. I didn't think that would be my first franchise. I never thought that would ever be the direction of my career. But that said, it's just proof that I don't know best, all the time. It was the most fun I've ever had, and I can't wait to get back in and mix it up with those guys.
The last major update we got on Magic Mike 2 was in February, when Channing Tatum tweeted a photo of himself working on the script under the watchful eye of a Dallas bust. Tatum has hinted previously that the sequel would be a road-trip comedy. Beyond that, no solid plot details have been released at this point.
There's also the big question of who'll direct. Steven Soderbergh helmed the first film, but has since "retired" from the medium. There were some rumblings that Tatum and Reid Carolin could take over. But Tatum has denied the rumor, and was recently said to be eyeing the Jo Nesbø adaptation The Son for his directorial debut.
If Magic Mike 2 is really aiming for a fall shoot, though, that suggests that the producers are confident they'll find a director in the near future. Who do you think should step into Soderbergh's shoes for the follow-up?