'The Purge: Anarchy' Trailer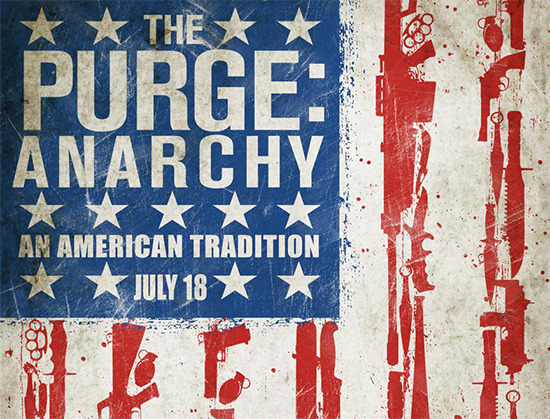 The Purge: Anarchy, which acts as the sequel to last fall's hit thriller, throws a stranger middle-class couple and a man out for revenge into the mayhem of the annual purge. That event, for those who missed the first film, is a single night per year in which all crime is legal, the better to weed out the "weaker" aspects of society. The Purge: Anarchy trailer gives vague hints about how those new characters come together, and shows off one particularly icky situation in which a parody of a charity auction turns into a night of murder for sale.
Check out the trailer below.
The Purge: Anarchy opens on June 20th. Trailer via Universal.
The New Founders of America invite you to celebrate your annual right to Purge. THE PURGE: ANARCHY, the sequel to summer 2013¹s sleeper hit that opened to No. 1 at the box-office, sees the return of writer/director/producer James DeMonaco to craft the next terrifying chapter of dutiful citizens preparing for their country¹s yearly 12 hours of anarchy. Returning alongside DeMonaco to produce the sequel to 2013¹s sleeper hit are Blumhouse Productions¹ Jason Blum (Paranormal Activity and Insidious series), alongside Sébastien K. Lemercier (Assault on Precinct 13, Four Lovers) and Platinum Dunes partners Michael Bay (Pain & Gain, Transformers franchise), Brad Fuller (The Amityville Horror, A Nightmare on Elm Street) and Andrew Form (The Texas Chainsaw Massacre, Friday the 13th).