New 'Amityville' Movie Starts Casting; Franck Khalfoun To Direct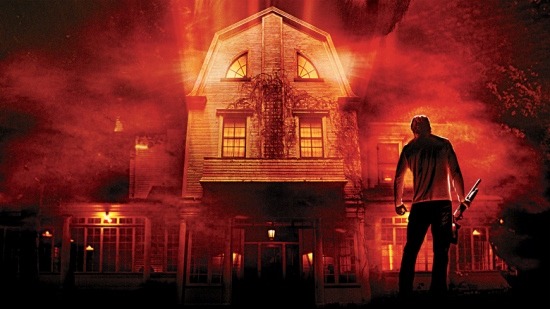 Like most good movie monsters, the Amityville home refuses to go away. A new Amityville movie has been in the works at Dimension Films for quite some time, and now it's picking up steam as casting gets underway.
As of today, Shameless star Cameron Monaghan is the latest to board the cast, joining Bella Thorne and Jennifer Jason Leigh. Franck Khalfoun (Maniac) is directing. Get plot details and more after the jump.
The script, which was written by Khalfoun, centers on a single mom (Leigh) who moves with her three kids into the notorious Amityville home. Once there, they quickly discover that the house has a sinister past.
The project was previously titled The Amityville Horror: The Lost Tapes and was to have been a found-footage film. However, Bloody Disgusting reported recently that the found-footage angle had been dropped from the movie.
Jason Blum, who seems to be behind just about every mainstream horror release these days, is also producing Amityville. Dimension Films has the film set for a January 2, 2015 release.
Monaghan is coming off of supporting roles in two YA adaptations, February's Vampire Academy and the upcoming The Giver. He also hit Sundance earlier this year with the drama Jamie Marks Is Dead, and will soon be seen in the indie thriller Mall.
Thorne is known for her Disney Channel series Shake It Up!. Her upcoming big-screen roles include the Happy Madison comedy Blended and the thrillers Home Invasion and Big Sky.
The Amityville franchise was last rebooted in 2005 with The Amityville Horror, a remake of the original 1979 classic. It was directed by Andrew Douglas and starred Ryan Reynolds and Chloë Grace Moretz.