Jean Dujardin Returns In 'Möbius' And 'The Players' Trailers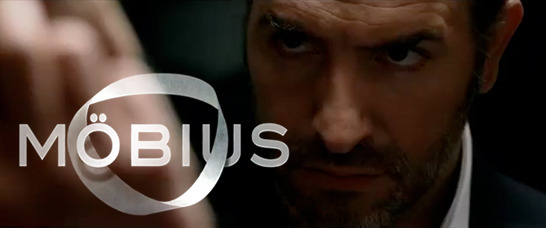 Jean Dujardin had a solid career in France before his work in the 2011 film The Artist earned him a Best Oscar statue in 2012. And that win probably helped him land supporting gigs in films such as The Wolf of Wall Street and Monuments Men. But he's got a couple other films in the can, too, both of which are quietly hitting the US in the next couple weeks. The sex comedy The Players hit France just after The Artist, and then the thriller Möbius did festival rounds last year. See trailers for the upcoming US releases below.
First up is Möbius, which despite middling festival reviews appears to be the better of the two. It hits home video from Lionsgate early in April.
Then there's the trailer for The Players, which sadly is not an Aliens-style sequel to Robert Altman's The Player.
Or, realistically, it's better that this movie isn't related to anything else because it looks totally insufferable. There's a reason The Weinstein Co. is quietly releasing it two years after it played other countries. This is an anthology comedy, with Dujardin and co-star Gilles Lellouche each directing a segment, with others overseen by Emmanuelle Bercot, Fred Cavaye, Alexandre Courtes, Jan Koune, Eric Lartigau, and The Artist director Michel Hazanavicius.
The Weinstein Co. will release The Players on April 4.