'Phantasm V' Trailer: Returning To The Weirdest Horror/Sci-Fi Franchise Of All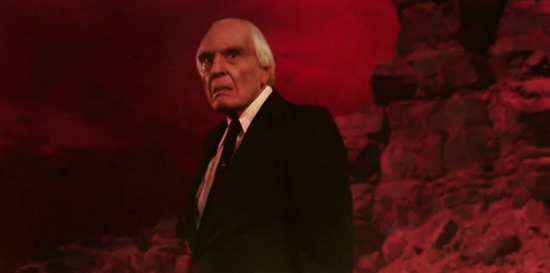 Most surprising sequel reveal of the year so far goes to Phantasm V: Ravager, which was announced with a poster reveal on Monday. The last film in Don Coscarelli's very odd horror/sci-fi series was released direct to video in 1998, but talk of a fifth film has persisted in the many years since. There was never any indication that one was happening. Now we find that not only is Phantasm V going to be a reality, it already is! And now we have the first Phantasm V trailer, which you can see below.
The film shot on and off over the past couple years, with franchise regulars Angus Scrimm, Reggie Bannister, Michael Baldwin, Bill Thornbury and Kat Lester returning.
Don Coscarelli co-wrote and "oversaw" the film, but this is the first Phantasm movie he did not direct. The directorial duties were handled by David Hartman (Transformers Prime, plus videos for 'American Witch' and 'Lords of Salem' by Rob Zombie).
Coscarelli told EW,
I felt it was time to let someone else play with my train set. David and I go back to my film Bubba Ho-Tep. He did terrific visual effects on that, and more recently created a wild animated sequence and some amazing visual effects in my most recent film, John Dies at the End. Our aesthetics are in sync and he's quite an experienced director in his own right.
Here's the trailer. There's no release date set at this point for the film.