'Teenage Mutant Ninja Turtles' Trailer: The Boys Are Back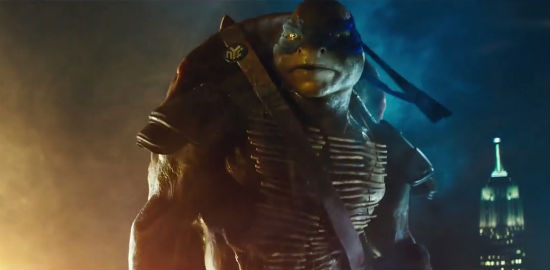 After years of speculation and controversy, the first Teenage Mutant Ninja Turtles trailer is finally here. Directed by Jonathan Liebesman, this reboot of the comic book turned TV show turned movie series has a more modern feel than previous incarnations. We hear Shredder (William Fichtner) talk about creating heroes with reporter April O'Neil (Megan Fox) and then, there they are. Leonardo, Michaelangelo, Donatello and Raphael. Well, not all of them together. Not in this short tease for the August 8 release. But you get a pretty good idea. Check it out below
Here's the Teenage Mutant Ninja Turtles trailer.
After that short tease, the look of the Turtles isn't what bothers me. It's not even the suggestion Shredder and April O'Neil's dad created the turtles. It's the tone. The film is presented as this realistic, gritty action movie, but the Turtles sound like the old Turtles, cracking jokes and grinningly helping each other out. Even in this short tease, the Turtles feel like the turtles fans are familiar with from the TV show and first set of movies. You can practically smell the pizza. Will that work in this otherwise seemingly heavy movie?
In addition, here's the first full image from the film: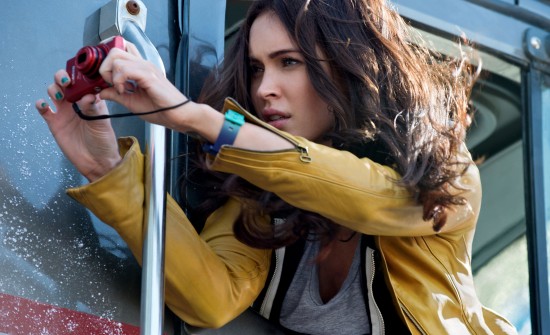 The reboot of Teenage Mutant Ninja Turtles is directed by Jonathan Liebesman. It stars Megan Fox, Pete Ploszek, Noel Fisher, Jeremy Howard, Alan Ritchson, Danny Woodburn, William Fichtner, Will Arnett, Whoopi Goldberg and opens August 8. Here's the official synopsis:
The city needs heroes. Darkness has settled over New York City as Shredder and his evil Foot Clan have an iron grip on everything from the police to the politicians. The future is grim until four unlikely outcast brothers rise from the sewers and discover their destiny as Teenage Mutant Ninja Turtles. The Turtles must work with fearless reporter April and her wise-cracking cameraman Vern Fenwick to save the city and unravel Shredder's diabolical plan.