'Words And Pictures' Trailer: Clive Owen Woos Juliette Binoche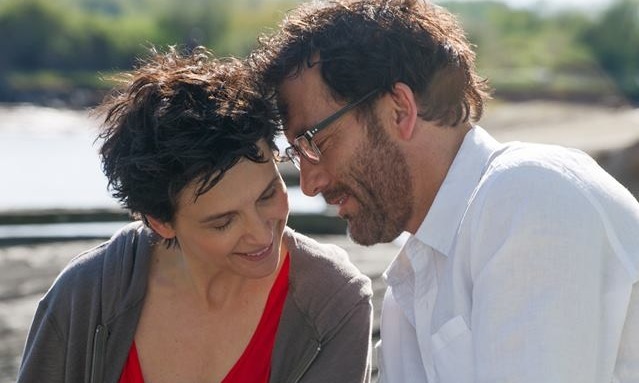 Clive Owen and Juliette Binoche might not be the last people you'd expect to star in a cutesy romcom together, but they certainly aren't the first. And yet, here they are in the new Words and Pictures trailer, engaging in an adorable verbal war over whether the pen is mightier than the paintbrush.
He plays English teacher Jack Marcus, who seems reasonably well-liked by his students but is battling some demons within. She plays the brittle new art teacher, Dina Delsanto, who initially acts as if she has no time for his nonsense. Teaching prep school wasn't plan A for either of them — he was once a literary star, she's a dried-up painter — but once their paths cross they find inspiration in one another. Watch the Words and Pictures trailer after the jump.
Oddly, this seems to be a dramedy dressed up as a fizzy romcom. She's apparently recovering from some painful trauma that's left her physically damaged, and he's struggling with alcoholism while fighting to keep his job. But the trailer is relentlessly bouncy, as if Words and Pictures is afraid that we won't like it anymore if we see through its sunny exterior. In that sense, maybe it's not too different from its characters.
That disparity does explain what Owen and Binoche are doing here, though. He's done sweeter, funnier roles before, but Nancy Meyers-style fantasies don't tend to be his thing. Ditto Binoche, although she's recently shown an interest in branching out to more mainstream fare with a role in the upcoming Godzilla reboot. A dramedy seems more in their usual wheelhouse. And as cheesy as this trailer is, they're so inherently charismatic that they almost make it work.
Roadside Attractions has Words and Pictures set for a limited release starting May 23. Fred Schepisi (I.Q., Six Degrees of Separation) directed.