PHOTOS: 'The Simpsons' Lego Minifigures Coming Out In May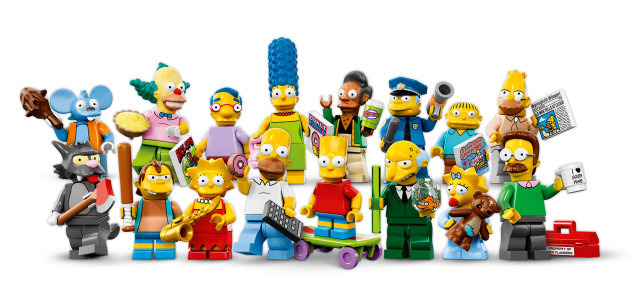 The Simpsons and LEGO are total besties. Milhouse appeared in The LEGO Movie, the Simpsons residence is available as a large set and a LEGO-fied episode of The Simpsons airs in May. To tie all of that together at retail, LEGO will soon release a huge array of Simpsons minifigures. Sixteen characters will be available, all mystery packed, making them ultra-collectable. Below, check out images of all sixteen The Simpsons LEGO minifigures.
Thanks to LEGO, via Kotaku, for these photos.
The accessories with each character are almost as cool as the characters themselves. These will apparently cost $3.99 apiece and be out in May, tied to The Simpsons Lego episode.