'Ricky And The Flash:' Jonathan Demme, Diablo Cody And Meryl Streep Team Up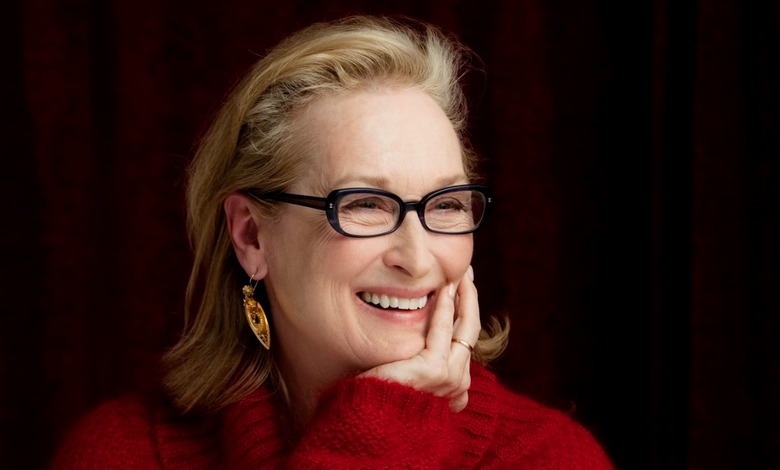 Three Oscar winners are hoping to team up for a brand new project. Jonathan Demme (The Silence of the Lambs) is attached to direct Ricky and the Flash, a new script by Diablo Cody (Juno) which will star Meryl Streep. No studio is attached but reports are several are salivating at the possibility.
The Wrap broke the news of the potential Jonathan Demme, Diablo Cody, and Meryl Streep project, describing its plot as follows:
Streep would play a woman who abandoned her family when she was younger to find fame and fortune in California. Decades later, she returns home to be a mother again.
Variety's report added in the details the character is a rock star and she returns home when her child has a divorce.
That juxtaposition of Hollywood fame and real-life problems is right in Cody's wheelhouse, and Streep can obviously do nearly anything. Demme pretty much can too, but he hasn't made a feature since 2008's indie Rachel Getting Married. Ricky and the Flash sounds like it's a bit in the same straightforward, character-based camp as that movie.
According to The Wrap, the project is currently being shopped around Hollywood with Universal and Fox 2000 as early contenders. You'd imagine they won't be the only ones in the mix as the blend of these three talents almost guarantees a solid film. The combined potential has got to be higher than 95% of the other movies that get made these days.
Demme won his Oscar for The Silence of the Lambs, Cody won hers for Juno and Streep has three Oscars (Kramer vs. Kramer, Sophie's Choice, The Iron Lady) out of 18 nominations. (That's the most nominations taken by any actor in the Oscars' 86-year history.) It's at the point where almost anything she does is guaranteed an Oscar nomination, and that's very attractive to a studio.
Cody is coming off her directorial debut, Paradise, which got a quiet theatrical release late last year. The tepid reception could be one reason she's back at her strongest craft, screenwriting. Teaming with such talented people can't hurt.
What do you think about Ricky and the Flash?