This Week In Trailers: Honeymoon, The Hornet's Nest, Orion, The Borderlands, Let's Be Cops, Rolling With Kosha Dillz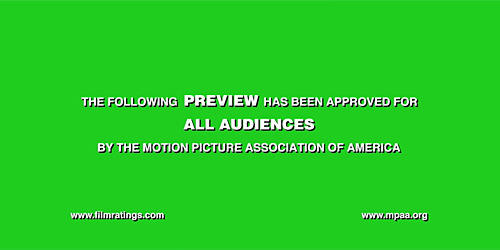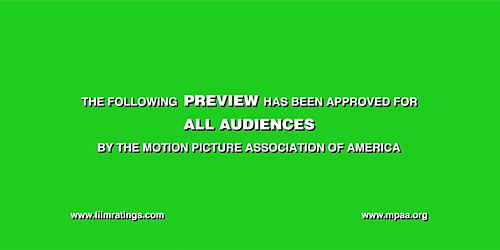 Trailers are an under-appreciated art form insofar that many times they're seen as vehicles for showing footage, explaining films away, or showing their hand about what moviegoers can expect. Foreign, domestic, independent, big budget: What better way to hone your skills as a thoughtful moviegoer than by deconstructing these little pieces of advertising? This week we start our marriage with a little violence, resurrect The King, reflect on war, join the ranks of the po-po, and find something sinister with our handi-cam.
Honeymoon Trailer
This is tight.
When you have a teaser/trailer that works as effectively as this there is no reason there should be anything more given up in the name of having a longer running time. From the beginning, director Leigh Janiak's use of sound and atmospherics do more than enough to establish who these people are, what's at stake and why we should care about them in the first place. Young kids, seemingly happy, who find themselves in a cabin with seemingly no one else around, it doesn't strike much fear into anyone's heart but it's that one question that comes out from the new wife "Have you ever killed..." that all of a sudden turns this tender moment into something to be feared and the foreshadowing casts its dark cloak over everything.
I'm not sure what in the hell is happening here, nor do I really want to. I have been properly wound up by what I see and hear. There's no need to try and artificially goose what is already a very cautious and measured approach to selling a thriller by incorporating the goods it's so wonderfully holding onto.
The Hornet's Nest Trailer
There will be many more like this but each one will have its merit.
One thing that is without question a tragic benefit of wars is the amount of documentaries it spawns. From Restrepo, The Tillman Story and the upcoming The Unknown Known there is gold to be mined in the heartache, despair and death caused by the senseless violence we perpetrate on others and have done back to us in kind. Directors David Salzberg and Christian Tureaud have a handle on what makes these kinds of stories so unbelievably resonant with the public and that is showing the day-in day-out jobs that soldiers perform which puts them in the middle of the real danger that awaits behind every door and every wall. There is no narrative structure to follow here other than to let sink in that this is a story that captures but one part of the longest protracted wars ever in American history with no real signs of abatement.
The Borderlands Trailer
My bar for these kinds of movies is so low right now it's amazing I'm even talking about this one.
Director Elliot Goldner wants a crack at the whole "found footage" craze that has already been done and used so many times that it's now borderline hacky but the results look promising here. I may not really get what these pseudo ghost hunters are after but the creepy factor is captured so well right off the bat without a lot of heavy lifting; no interstitials, just get right into the thick of the story. The sort of chaos that breaks out not too long after is a nice way to keep a viewer engaged with a film that looks like its production values are just one step up from home movie quality. As well, the effusive pull quotes are borderline suspect but it does help to ballast a movie that needs all the assistance it can get simply because of the glut of options your average young man has when considering which found footage flick he puts on when there's nothing else to watch.
Orion Trailer
I loved director Jeanie Finlay's Sound It Out.
It was a remarkable accomplishment if only because she found a way to tell a story about this one little record shop on the other side of the world and make it meaningful. If ever there was a master class in how you ought to frame, market and present slice of live narratives she ought to at least be consulted thanks to what she was able to do with her film. So, then, it only seems natural she would take something else that probably not a lot of people have heard about, this masked crusader of crooning, Orion, and make a movie out of him. To be honest, this looks about as wild and interesting as the man who decided to take this mysterious journey to stardom soon after Elvis Presley's death. The comparisons to the dead King are undeniable but I am more shocked that I have never heard of this guy. It seems like an odd, weird, and a pop culture sensation that seemed to come and go without so much as a footnote in history. The trailer, which is really the pitch from Jeanie to get this thing done, is a case of uncovering something that really has been lost to time. It's a curious, almost head scratchingly bizarre apparition of a man in this Mardi Gras  mask who had this brief grip on his 15 minutes of fame. I was transfixed by the entire endeavor and hopefully this one gets made.
Rolling with Kosha Dillz Trailer
First, let's make it known that you will not find a finer song that should be played on your Friday nights as you get ready to party than Kosha Dillz' "Hangin' Out".
When I talked about Kosha last, damn near three years ago, I was struck by this guy's tenacity and drive. Still am. When most see rejection as a sign to stop with the madness and move on with something else in life, Kosha seems to have made his life all about pursing the art and love of music making. He's hustling and this shows how one person is navigating the waters of a broken music industry by focusing on his craft and getting after it. He has no entourage and, seemingly, no end to the amount of energy needed to make your presence known at a place like SXSW. There is no narrative structure to this other than showing how Kosha is still out there, still trying to make the world feel his presence.
Let's Be Cops Red Band Trailer
There are so many red flags surrounding this you might mistake as a birthday party for Chairman Mao.
Luke Greenfield has directed something where I'm sure the best bits have already been shown. I can't say 100% for sure but this red band makes me think that if it really did have more that they're not showing me it wouldn't be unceremoniously dumped in August. Who knows, I may be completely wrong about this but make no mistake about at least one thing: I am a Jake Johnson fan and this trailer made me laugh pretty hard. He's got great comedic timing and this genuinely looks like something I'm absolutely going to check out once it gets released on DVD, I suspect, come September. In the meantime, though, drink in his awesomeness.
Nota bene: If you have any suggestions of trailers to possibly be included in this column, even have a trailer of your own to pitch, please let me know by sending me a note at Christopher_Stipp@yahoo.com or look me up via Twitter at @Stipp
In case you missed them, here are the other trailers we covered at /Film this week: