'Ant-Man': Corey Stoll In Talks For Role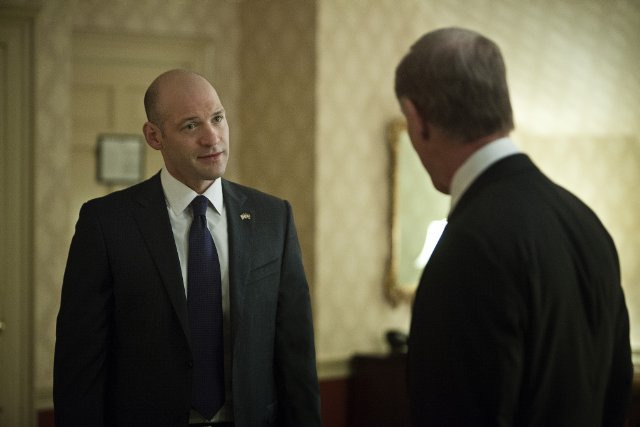 Here's the latest addition to Edgar Wright's Ant-Man: Corey Stoll of House of Cards and Non-Stop is reportedly in talks to take a role in the film. Stoll joins a supporting cast that also includes Michael Pena, Evangeline Lilly, and Patrick Wilson. Paul Rudd is playing Scott Lang, the lead character who steals Ant-Man technology from Dr. Hank Pym, played by Michael Douglas.
The Wrap has the report. As has been the case with most of the Ant-Man casting so far, there's no real info on the specifics of Stoll's potential role. Pena, Wilson, and Lilly have all been officially unconfirmed, but The Wrap's Jeff Sneider claims that Lilly is now set; Pena has commented in a way that suggests he's at least still in talks.
While we know that the lead characters are Scott Lang and Hank Pym, we don't know specifically how this script will handle events from various Marvel Comics incarnations of Ant-Man. There has been vague speculation that Wilson could be playing industrialist Darren Cross, a Tony Stark type whose story ties to Scott Lang. But there's no confirmation on that point just yet.
Wright scripted with Joe Cornish; Disney and Marvel Studios will release Ant-Man on July 17, 2015.