'The Trip To Italy' Teaser: Steve Coogan And Rob Brydon On The Road Again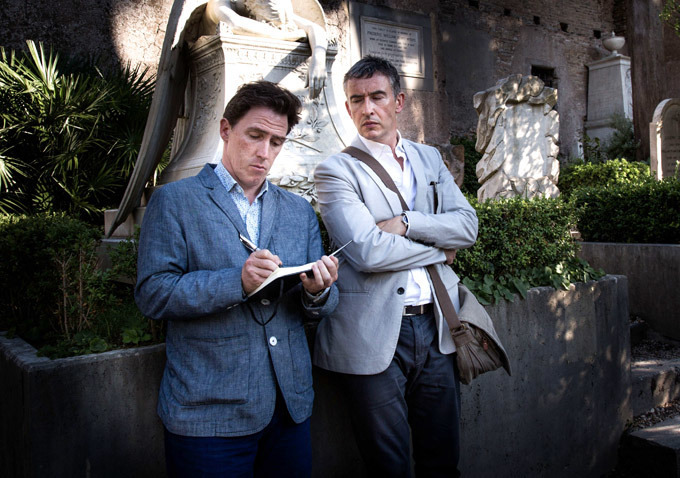 Michael Winterbottom's film The Trip was a feature paired down from three hours of BBC television in which Steve Coogan and Rob Brydon played versions of themselves eating and drinking their way through English restaurants. It was great stuff, very funny and consistently entertaining, whichever version you saw. The TV series sequel is about to hit UK televisions, so here's the first The Trip to Italy teaser.
The edited-down film version of The Trip to Italy premiered at Sundance to good notes, but you probably don't need to read reviews to know that Coogan and Brydon are going to deliver once more. You might recall that the first film was sold in part on the appeal of Brydon and Coogan dueling with Michael Caine impersonations; here you'll see a glimpse of this sequel's approach to Robert De Niro. (There are a good many other comic impressions in this film overall.) Check out the trailer below. 
The Trip to Italy will begin broadcast in April, with the theatrical version coming to the US via IFC later in 2014.
Rob, tired from the responsibilities of being the father of a young child, is looking for some adventure. Steve has been living a life of abstinence and hard work in Los Angeles but, now on a hiatus from his job, has the time to come back to Europe and wants to see his children.