Cool Stuff: 'Ghostbusters' Record Store Day Limited Edition Release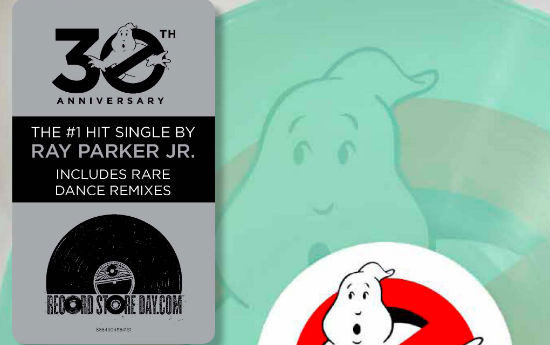 The Ghostbusters are joining Record Store Day. A limited edition vinyl pressing of the theme song is being release at the annual event. It's the latest piece of awesome in the ongoing 30th anniversary of the classic comedy. Soon, there will be an official traveling art show, official Lego set and maybe even a new movie. Few will be as collectible, however, as this 10-inch, glow in the dark pressing of the Ray Parker Jr. theme song. It's limited to 1,000 pieces and will be on sale April 19.
Rolling Stone picked up the news from RecordStoreDay.com. The release includes:
The original single version
An instrumental version
A 12" dance remix version
And, of course, a Dubstep version.
Here's the image: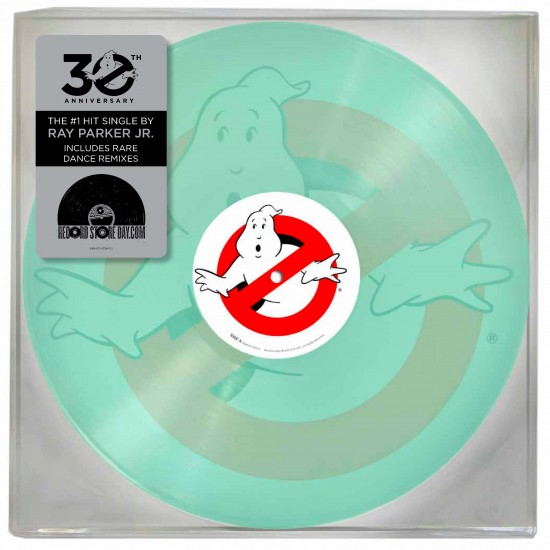 Buying this album will surely be difficult, with only 1000 total pieces going to each and every record store participating in the event. But, if you can, it'll surely be a show piece in your growing Ghostbusters collection. Be ready to stand in line.
This is just the tip of the iceberg for 30th anniversary Ghostbusters stuff. A huge list of licensees leaked in December. Here are some names:
Licensees signed on to support the anniversary include Mattel, IDW Publishing, World Tech Toys, Quantum Mechanics, Factory Entertainment, Diamond Select and Medicom Toys, Mad Engine, Titan Figures, Uniqlo, Kaientai, BCI, Funko and Underground Toys. Additionally, gaming partners such as Beeline, Ubisoft, GSN, Path, XMG and IGT will create interactive, gaming and slot machines items, and MDI is planning a series of state lottery programs.
So keep checking back here over the next few weeks for more on the 30th anniversary of Ghostbusters. Here's some more information on Record Store Day:
A Record Store Day participating store is defined as a stand alone brick and mortar retailer whose main primary business focuses on a physical store location, whose product line consists of at least 50% music retail, whose company is not publicly traded and whose ownership is at least 70% located in the state of operation.  (In other words, we're dealing with real, live, physical, indie record stores—not online retailers or corporate behemoths).