Intense 'Blue Ruin' Trailer: Consumed By An Earnest But Inept Spirit Of Vengeance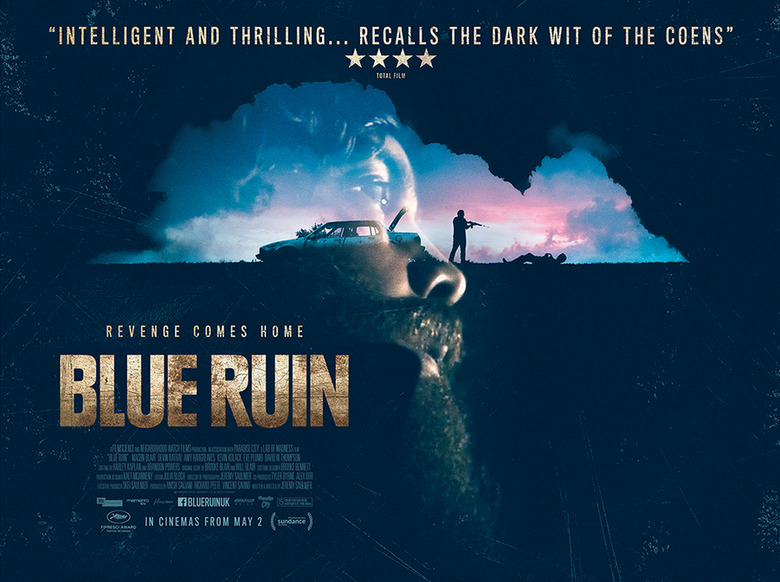 The indie thriller Blue Ruin is one of your best bets for spring moviegoing. This is a lean, compact, and really effective revenge tale about a guy who takes extreme measures in an ill-considered effort to protect and avenge his family. It's a dark, violent movie with flashes of macabre, gruesome humor, and a nicely-pitched lead performance from Macon Blair. Jeremy Saulnier's revenge tale just doesn't mess around, and should captivate anyone who wants to spend an hour and a half in some pretty dark (yet still entertaining) places. Check out a great new trailer below.
Blue Ruin opens on April 25 in US theaters and on VOD, and hits the UK on May 2. Poster via The Film Stage.
A peaceful vagrant finds his quiet life upended by dreadful news and sets off for his childhood home to carry out an act of vengeance. Since he is only an amateur assassin, he winds up in a brutal fight to protect his estranged family.