'X-Men: Days Of Future Past' Trailer And Poster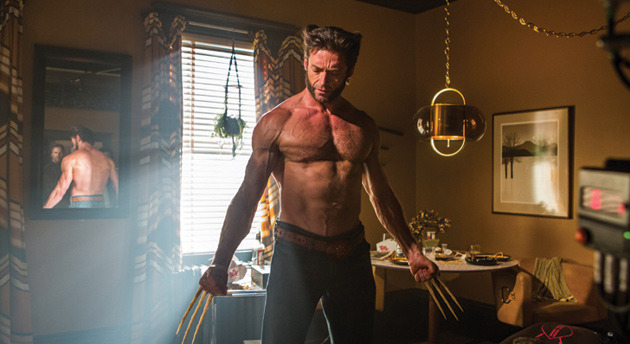 It's been quite a while since we got the last full-length trailer for Bryan Singer's X-Men: Days of Future Past, but this new one is well worth the wait. It's every bit as exciting and emotional as the last one was, with tons of new footage.
Plus, of course, it includes all your favorite mutants: Mystique (Jennifer Lawrence), Wolverine (Hugh Jackman), and two versions each of Professor X (James McAvoy and Patrick Stewart) and Magneto (Michael Fassbender and Ian McKellen). Not to mention new mutants Blink (Fan Bingbing), Bishop (Omar Sy), Quicksilver (Evan Peters), and so many more.
See the X-Men: Days of Future Past trailer, plus a new poster, after the jump.
The new X-Men: Days of Future Past trailer was revealed on YouTube.
I'm still not entirely convinced that there aren't too many mutants in this movie, but it's at least fun to see them all in the context of a two-minute trailer. In addition to all the actors named above, the sprawling cast also includes Ellen Page, Halle Berry, Anna Paquin, Shawn Ashmore, Daniel Cudmore, Nicholas Hoult, Lucas Till, Peter Dinklage, Adan Canto, Booboo Stewart, and Josh Helman.
If Singer manages to keep the movie from getting too messy, though, X-Men: Days of Future Past has the potential to be awesome. The last X-Men movie Singer directed himself was 2003's X2, and X-Men: Days of Future Past seems to feature the same combination of big, explosive action and compelling drama.
X-Men: Days of Future Past opens May 23. Poster and synopsis below.
The ultimate X-Men ensemble fights a war for the survival of the species across two time periods in X-MEN: DAYS OF FUTURE PAST. The beloved characters from the original "X-Men" film trilogy join forces with their younger selves from "X-Men: First Class," in an epic battle that must change the past — to save our future.