'Sundowning:' Details And Actors Revealed For M. Night Shyamalan's Latest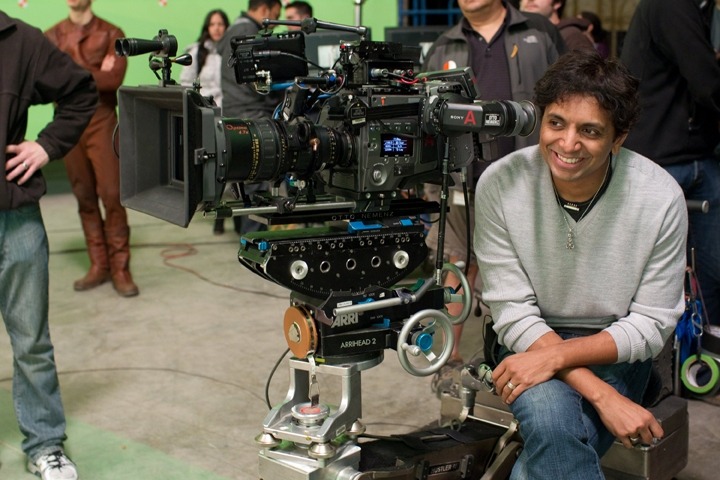 Sundowning is M. Night Shyamalan's return to the genre that made him a household name: the psychological thriller. The director has been filming in his home state of Pennsylvania for a few weeks and documenting the experience on Twitter. Now, a few more details about the film have been revealed. Kathryn Hahn (Step Brothers, Bad Words) and Ed Oxenbould (Alexander and the Terrible, Horrible, No Good, Very Bad Day) play a mother and son in the film. Previous reports of Bruce Willis and Denzel Washington appearing are apparently false.
MTV first broke the news of the casting on Twitter, and The Wrap added details including the info about Oxenbould.
Kathryn Hahn told me she's off to shoot @MNightShyamalan micro-budget thriller this week! Just seven characters she thinks.

— Josh Horowitz (@joshuahorowitz) March 18, 2014
Then, according to The Wrap, "Hahn plays a single mother whose two young children visit their grandparents... and things go very wrong. Oxenbould plays her son, who is protective of his sister."
On his Twitter, Shyamalan has been very selective of what to show about the film. This image is by far the best one he's posted.
Sundowning is believed to be a reference to Sundowners Syndrome, a mental condition where older people get anxious, angry, depressed or frightened with the sun goes down. The mention of grandparents in the above description suggests the film might have something to do with a supernatural element that proves people with sundowners have a very good reason for their problems when the sun is gone.With the small cast and location shooting, Shyamalan is using this film to move as far away from his big budget failures as possible. And that's the best thing he can do. The guy is a talented filmmaker, but his best work has always been smaller and more story based. Sundowning sounds like that and, even if there is no Willis or Denzel, there's plenty to be intrigued about with the film.
With these new details and casting, are you more confident in this latest Shyamalan film?