Cool Stuff: Stephen King Art Show At Hero Complex In Los Angeles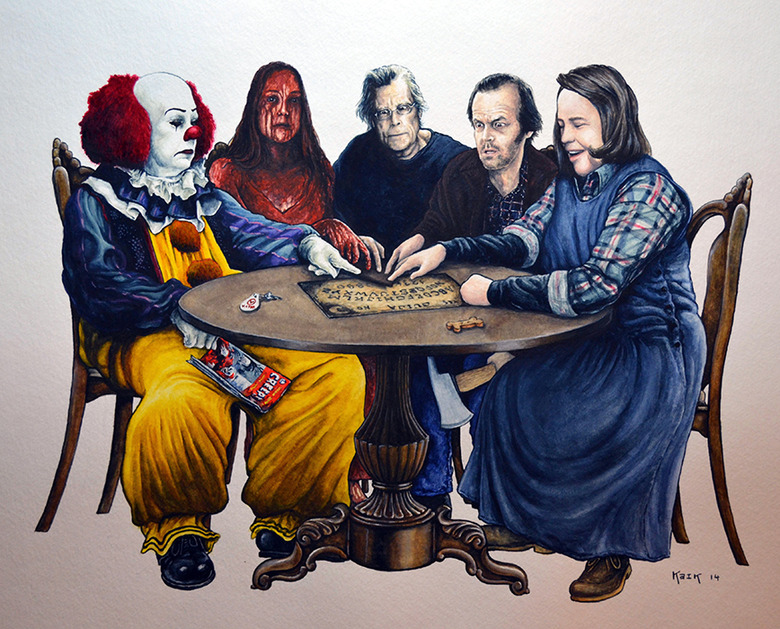 For decades, Stephen King's words have conjured up images to captivate and terrify millions. This weekend, artists will bring those images to life. The Hero Complex Gallery presents King For a Day, an art tribute to the work of Stephen King. It opens Friday March 21 in Los Angeles and remains on display through April 6.
While the show spans all the mediums of King's eclectic career (books, television, movies) we're chosen just a few of the movie-related pieces to highlight. That means The Shawshank Redemption, Stand By Me, The Shining, The Green Mile, Misery and more. Check them out below.
King for A Day opens at 7 p.m. Friday at 2020 South Robertson Blvd., Studio D, Los Angeles, CA. It'll then remain on display through April 6. All works that don't sell at the opening will go online Saturday March 22 at www.herocomplexgallery.com.
Mouse over each piece for the artist and property. And remember, this is only a small sampling of the huge group show: