'Marvel's Agents Of SHIELD': Patton Oswalt Signs On For An Episode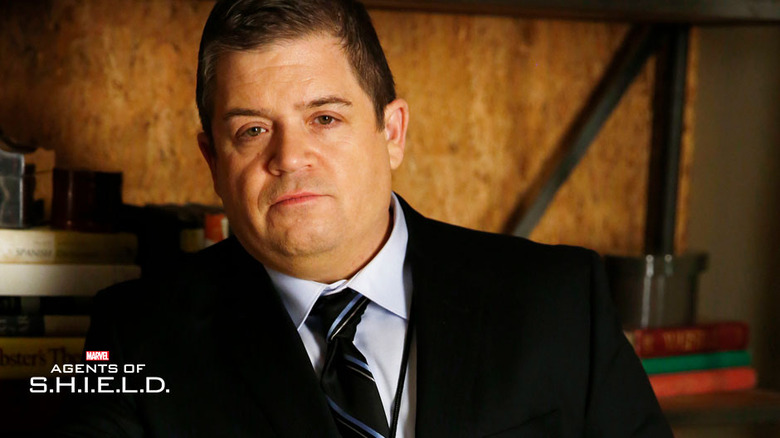 Marvel and ABC keep adding more players to its primary show. In Agents of SHIELD Patton Oswalt will be the the latest to take a guest turn on for an episode. He'll play Agent Eric Koenig, a character who originally appeared in comics pages as part of Fury's first World War II team of Howling Commandos.
Marvel.com has a characteristically great quote from Oswalt:
When they first told me the character's name, I'll admit the first thing I did is I went on Wikipedia and looked up the M.O.D.O.K. character to see if Koenig was maybe his name before he became M.O.D.O.K., but it wasn't. They keep on talking about the Clairvoyant in the show and I'm like, 'is that M.O.D.O.K.? Am I M.O.D.O.K.?
I got a call from my agent saying they want you on Marvel's Agents of S.H.I.E.L.D., and I said 'hell, yes.' I'm lucky that I'm visible enough that they wanted to bring me in to play this character. I'd worked with ['Marvel's Agents of S.H.I.E.L.D.' Executive Producer] Joss [Whedon] before on 'Dollhouse,' and I guess I wasn't too annoying and they decided to put me on another one of his shows. So I was very lucky.
There's a lot more enthusiasm from Oswalt about the show at the link above. The show returns Tuesday, April 1 at 8:00 p.m. ET, but we don't know when Oswalt's episode will air. 
Here's a full shot of him in costume.