'Step Up All In' Trailer: Here We Go Again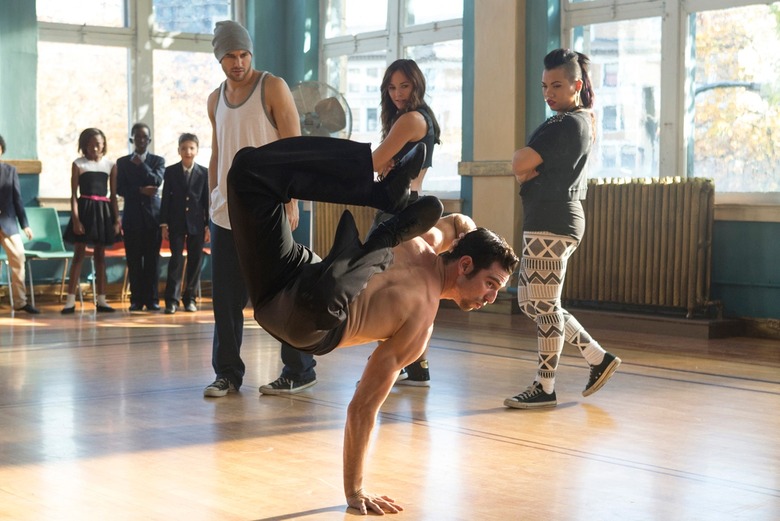 The Step Up film franchise may not have the star power of a Die Hard, the icon status of an Avengers, or the record-shattering box office numbers of a Hunger Games. What it does have going for it is dependability. A new one drops every two years like clockwork, and they all follow pretty much the same formula of dancing + romance + pretty young things.
Based on the first Step Up All In trailer, the latest installment doesn't stray too much from that template. Ryan Guzman (from Step Up Revolution) and Briana Evigan (from Step Up 2: The Streets) play the leaders of a dance crew trying to win a big Vegas competition. Along the way, they fall in love, or something. Watch the trailer after the jump.
You can't accuse Step Up All In of taking itself too seriously. When one character asks, "Does this always have to end up in a big giant dance battle?" the other characters' expressions say it all: Bro. You're in a Step Up movie. Of course it does.
Also back from previous installments are Stephen "tWitch" Boss (Step Up 3D and Step Up Revolution), Misha Gabriel (Step Up Revolution), Alyson Stoner (Step Up and Step Up 3D), and Adam Sevani (all of them except the first one). Izabella Miko is one of the newcomers.
Behind the scenes, though, there's some fresh blood. Choreographer Trish Sie is at the helm this time around, replacing Step Up Revolution's Scott Speer. Step Up All In is her first feature directing credit, but you might be familiar with some of her shorter-form work — she choreographed the music video for OK Go's "Here It Goes Again," a.k.a. the one with the treadmill dance.
Step Up All In opens July 25.