'Star Wars 7', 'Avengers 2' And More Set For IMAX Release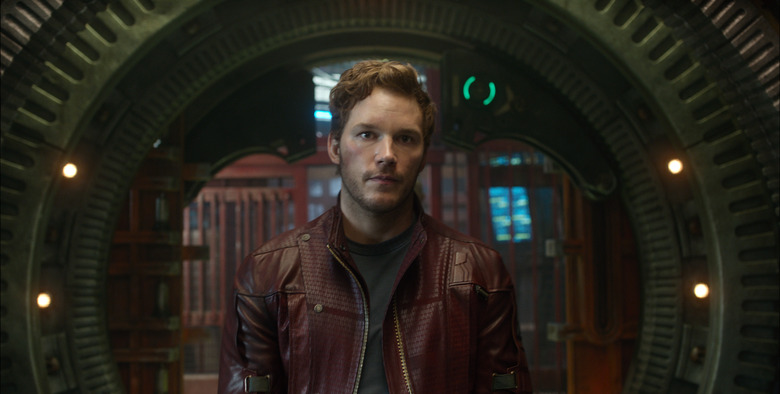 When we finally journey back to the galaxy far, far away in 2015, we'll be doing so on the biggest screens possible. Disney announced today it has officially renewed its long-running deal with IMAX to release several upcoming tentpoles in the jumbo format.
The agreement covers all the films you'd expect, including Star Wars Episode VII, Maleficent, and all the remaining Marvel Cinematic Universe Phase 2 movies. Get the specifics after the jump.
Captain America: The Winter Soldier (April 4)
Guardians of the Galaxy (August 1)
Avengers: Age of Ultron (May 1, 2015)
Brad Bird's Tomorrowland (May 22, 2015)
Star Wars Episode VII (December 18, 2015).
Among the films not included on that list are Ant-Man (July 17, 2015) and Cinderella (March 13, 2015). That doesn't necessarily mean they won't open in IMAX, though, just that they weren't set in this round of negotiations.
There are no real surprises on the list. Disney's other recent live-action fairy tales (Oz The Great and Powerful and Alice in Wonderland) were also released in IMAX. So were Marvel's last few releases including Thor: The Dark World, Iron Man 3, and The Avengers. Captain America: The Winter Soldier has even started advertising its IMAX opening already, with a special poster revealed earlier this week. Still, it's nice to have confirmation.
In a statement, IMAX Entertainment CEO Greg Foster expressed his delight at the continuing partnership between the two companies. "Disney's and Marvel's larger-than-life characters and dynamic universes clearly resonate with our core audiences," he said. "We are delighted to build upon this longtime association and continue to collaborate to bring many of the most iconic and cutting-edge properties in the world to life in the most immersive way possible."
The question for fans now becomes, will Abrams shoot Episode VII in IMAX or will it simple be converted?