First Look: Jason Segel As David Foster Wallace In 'End Of The Tour'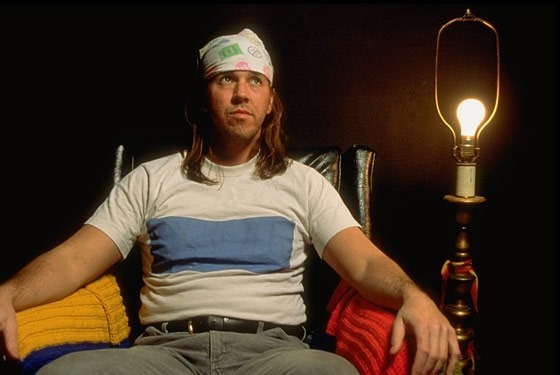 Much as we love Jason Segel, he seemed like an, um, unexpected choice when he was cast as late author David Foster Wallace in James Ponsoldt's The End of the Tour. But now that shooting is underway, we have a much better idea of what Segel will look like in character... and the jury's still out, I'd say.
The film stars Jesse Eisenberg as a Rolling Stone writer who goes on a road trip with Wallace. Ron Livingston has also just boarded the cast, in a supporting role. See Segel as Wallace and learn more about Livingston's part after the jump.
And here's a very brief video of Segel and Eisenberg moving around, also from Instagram. It's unclear whether they're in character at this point.
Scripted by Donald Margulies, The End of the Tour follows a journalist named David Lipsky assigned to write a piece on Wallace in the mid-'90s, just as Infinite Jest shot the latter to fame. Lipsky tags along on Wallace's book tour, and the two men discuss "women, depression and the pros and cons of fame" along the way.
In real life, Lipsky's article never ran. The writer eventually published his story as a book called Although Of Course You End Up Becoming Yourself: A Road Trip With David Foster Wallace, which serves as the source material for this movie. Lipsky's tome was published in 2010, two years after Wallace's death by suicide in 2008.
Segel bears a reasonable resemblance to Wallace here, in that he is wearing one of those bandanas that the real Wallace liked so well. But looks aren't everything. More promising is the fact that Ponsoldt is at the helm, since he's drawn such good performances out of his actors in Smashed and The Spectacular Now.
As for Livingston, Deadline reports that he'll play Lipsky's editor Bob Levin. Livingston is coming off of a string of indies including The Pretty One, Drinking Buddies, and Touchy Feely, as well as the hit horror film The Conjuring.