'Earth To Echo' Trailer: Filtering 'E.T.' Through Found Footage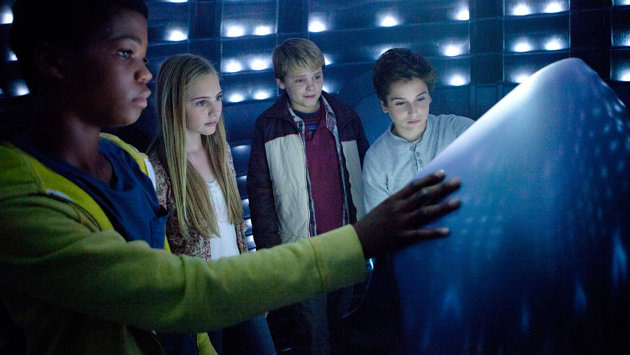 Stop me if you've heard this one before: suburban kids who like to ride bikes find a cute little alien, then try to help the little guy get home even as adult Earth authorities close in on their discovery. This isn't Mac and Me; it's Earth to Echo, which doesn't even try to disguise its Spielberg aspirations. Here's a full-length Earth to Echo trailer, which shows off the alien at the center of the found-footage film. (He looks kinda like Bubo from the original Clash of the Titans!)
But Spielberg was never shy about revealing his own interests and inspirations, so let's see what Earth to Echo has to offer. This trailer does suggest that the movie has a shade of a darker ending than E.T. did, so we'll follow along and discover how the journey ends when the film opens this summer.
Yahoo has the trailer.
Earth to Echo opens on July 2. Dave Green directed; Henry Gayden and Andrew Panay scripted. It stars Teo Halm, Brian "Astro" Bradley, Reese Hartwig, and Ella Linnea Wahlestedt.
After a construction project begins digging in their neighborhood, best friends Tuck, Munch and Alex inexplicably begin to receive strange, encoded messages on their cell phones. Convinced something bigger is going on, they go to their parents and the authorities. When everyone around them refuses to take the messages seriously, the three embark on a secret adventure to crack the code and follow it to its source. But taking matters into their own hands gets the trio in way over their heads when they discover a mysterious being from another world who desperately needs their help. The epic, suspenseful and exciting journey that follows will change all of their lives forever.