Channing Tatum May Co-Direct Jo Nesbø Thriller 'The Son'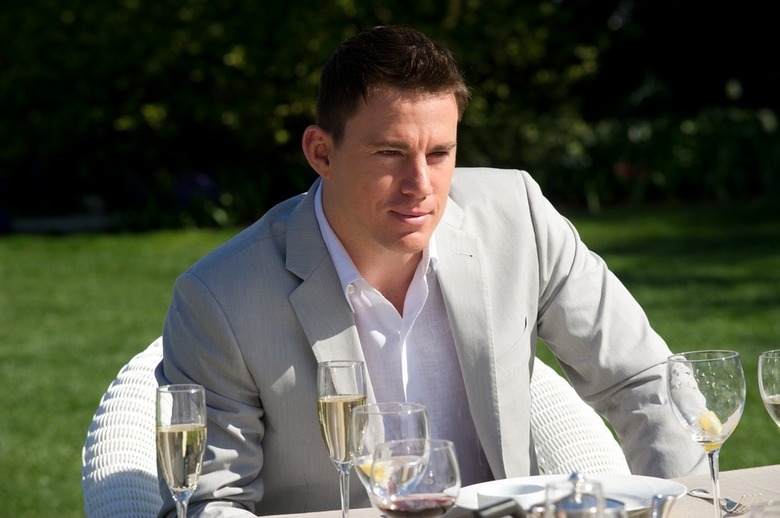 Channing Tatum has been saying for a while now that he'd like to move in to directing, and he may have just found his first project. No, it's not Magic Mike 2.
Tatum and his frequent collaborator Reid Carolin (who wrote Magic Mike) are in talks to helm Warner Bros.' The Son, based on a crime novel by Jo Nesbø. And that's not all — Tatum is considering starring in the movie as well. Hit the jump for all the details.
The thriller centers on a young man serving time in prison for crimes he confessed to but did not commit. When his father dies, the incident is portrayed in the media as the suicide of a corrupt cop. But the son discovers that his dad was actually an honest cop who was murdered. He breaks out of jail to avenge his father's death, and along the way tries to rectify the wrongs that put him in jail.
The book hits shelves in the U.S. in May, and in Norway this week. Which makes the timing of this news awfully convenient, but no less intriguing. Nesbø and Niclas Salomonsson will serve as executive producers on The Son.
Nesbø's books have become a hot commodity in Hollywood recently. Daniel Espinosa is negotiating to direct Leonardo DiCaprio in an adaptation of Nesbø's Blood on Snow, while Mark Wahlberg is developing an English-language remake of the Nesbø-based Norwegian thriller Headhunters. In addition, Martin Scorsese was attached to direct Nesbø's The Snowman for Universal at one point.
Tatum moved into producing a few years back with 10 Years and Magic Mike. As an actor, his upcoming appearances include 22 Jump Street, Jupiter Ascending, and Foxcatcher. He and Carolin are also currently working on Magic Mike 2.
Here's video footage of Tatum talking about Nesbø after their meeting in Oslo. Tatum doesn't really confirm anything, but he talks up Nesbø and admits that The Son is the only one of his books he's read.