George R.R. Martin Says A 'Game Of Thrones' Movie Could "Tie Things Up"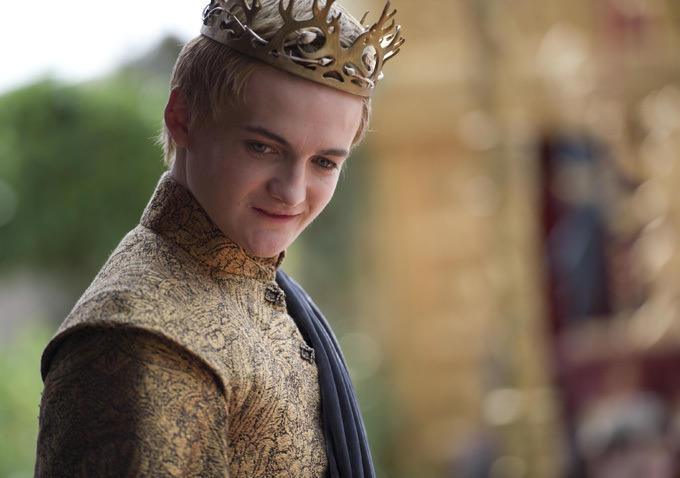 With the fourth season of Game of Thrones about to premiere on HBO, talk about the end of the series is revving up once more. Story creator George R.R. Martin has penned five novels in the 'A Song of Ice and Fire' series, and this fourth season adapts the second half of book three, A Storm of Swords. With two books left to publish and no reliable publication timeline in place, how will the series line up with the end of the books? One option that has been discussed, says Martin, is a Game of Thrones movie to wrap things up.
After a season four premiere event in New York, Martin told THR,
It all depends on how long the main series runsDo we run for seven years? Do we run for eight? Do we run for 10? The books get bigger and bigger (in scope). It might need a feature to tie things up, something with a feature budget, like $100 million for two hours. Those dragons get real big, you know.
The show's writer/producers David Benioff and D. B. Weiss recently said there was a plan for seven or eight seasons, which would rely on a brisk adaptation pace and could well end before the final book is on shelves. They know how Martin plans to end it, and so there could always be a conclusion for the series before the novels are even done. The show can't go on forever, and can't take extended breaks, as the young actors will quickly age out of their roles.
(This happened with the original serialized publication of the Akira manga, which ended after the film was released.)
Whether the film would be based on one of the 'Song of Ice and Fire' books remains to be seen — assuming it happens at all. Martin said there's a possibility that the three Tales of Dunk and Egg prequel novellas, which take place in Westeros 90 years before the primary storyline, could be the source. 
They could be the basis for (a film). I have written these three stories, and I have about a dozen more.
For the record, Martin has also said those novellas could be the source for a prequel series on HBO. So at this point he's spitballing in public.