Sofia Coppola To Direct Live-Action 'The Little Mermaid'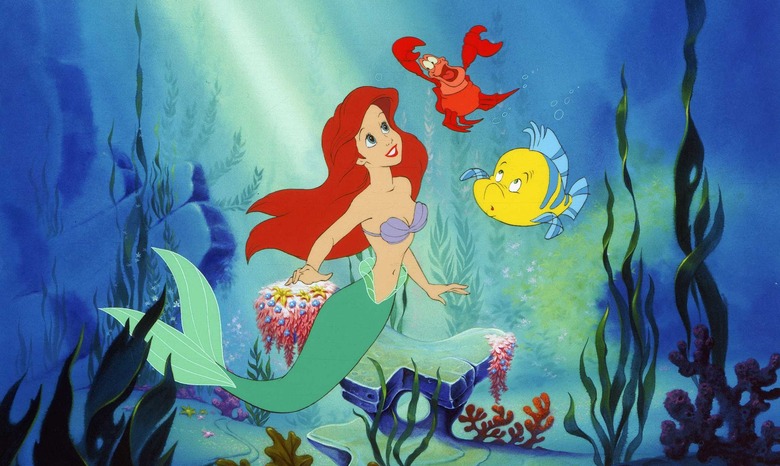 The trend of producing live-action adaptations of popular animated films continues. Sofia Coppola is in negotiations to direct The Little Mermaid, a live-action adaptation of the Hans Christian Anderson fairy tale Disney made into an Oscar-winning film in 1989. Universal Pictures will distribute. Frequent Tim Burton collaborator Caroline Thompson, who wrote Edward Scissorhands, The Nightmare Before Christmas and Corpse Bride, is currently rewriting the script.
Deadline broke the news of the potential deal and reports that the intention for the studio is to get this movie made as quickly as possible. Coppola has directed five really solid films but they're all aimed at adults. She's a mother now and Deadline surmises she could be at the point where she wants to make something her kids can watch. The Little Mermaid would certainly be that.
While Disney owns the rights to the above image and all that goes with it, the Hans Christian Anderson story is surely in the public domain. That's how studios other than Disney can make films or shows based on stories we so regularly and falsely remember as theirs. Pinocchio or Beauty and the Beast for example. We might know The Little Mermaid best from 1989, but the story has been around since the 1830s.
Coppola's The Little Mermaid joins two different versions of The Jungle Book (one by Jon Favreau, the other by Ron Howard) as well as an Alice in Wonderland sequel, directed by James Bobin, Pan directed by Joe Wright, Cinderella, directed by Kenneth Branagh and Maleficent as just a handful of well-known animated stories getting made into live action. Honestly, Coppola's feels like the most interesting of the bunch. She's a filmmaker with a very unique vision who has never had the budget or resources a studio like Universal can provide. It'll very cool to see what she does with this classic story of a mermaid who gives up her life to be with the man she loves.