Michael Bay Attached To New Adventure Film At Paramount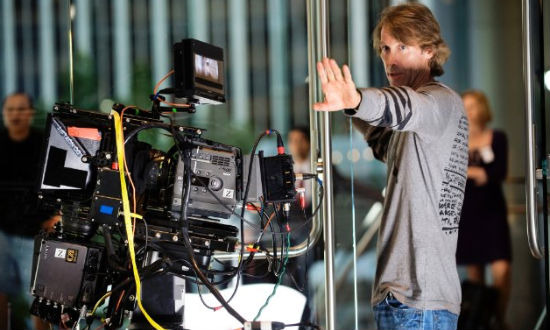 Pain and Gain aside, Michael Bay has been in the world of Transformers for eight years now. Eight years. That's almost a decade removed from the Michael Bay of old. Long gone are the days of the high-concept Michael Bay action films like Bad Boys, The Rock or Armageddon. Even The Island, Pearl Harbor and Bad Boys II are a distant memory. Yet that memory may once again become a reality in in the coming years. Paramount Pictures just picked up an untitled adventure film pitch, written by Tom Wheeler and Robbie Thompson. It is being developed by Platinum Dunes with an eye on Bay directing.
The Hollywood Reporter broke the news of the deal. Details on the plot are few and far between, but they describe it as "a real science adventure thriller with an undersea component." A Michael Bay Abyss? Hell. Yes.
Wheeler and Thompson are primarily TV writers, having worked together on NBC's The Cape. Wheeler did write the Puss in Boots film, and Thompson is currently a writer on the hit series Supernatural. All of that is just a nice way to say their past credits in no way give us an idea of what to expect here. Bay's interest in the film as a directing vehicle is way more telling. It suggests there's a simple hook with huge action potential.
Michael Bay's future after Transformers: Age of Extinction is wide open. Rumor has it he wants to tinker with the delayed Platinum Dunes film Welcome to Yesterday; Bad Boys III is always a film they're talking about; and his former producer Jerry Bruckheimer is now back at Paramount. Who knows what could happen if those titans decided to team up once again? Now there's this film, too. A "real science adventure thriller with an undersea component" directed by Michael Bay sounds like something we can get behind for sure.
What do you want to see Bay do next?