'Peanuts' Trailer: Charlie Brown And Snoopy Go 3D And CG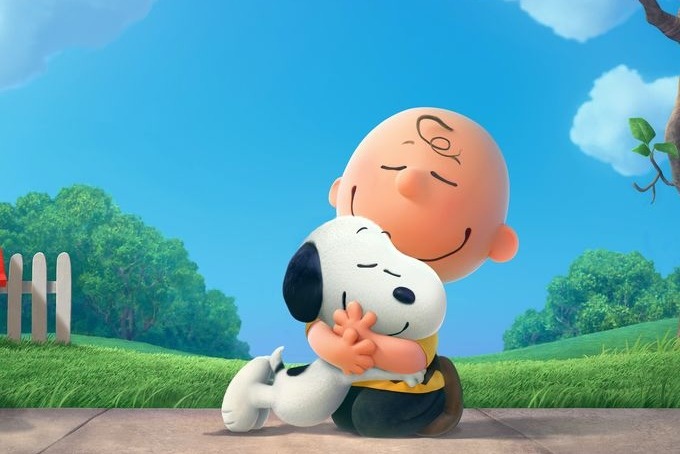 Frankly, we were pretty nervous when we first heard that Fox and Blue Sky were trying to will a 3D, CG-animated Peanuts movie into being. Paul Feig (Bridesmaids) coming on as a producer seemed like a good sign, but we've seen enough awful kids' films to know how easy they are to screw up.
But now the very first Peanuts trailer has arrived, and we're thrilled and incredibly relieved to see that it is nowhere near horrible. In fact, it's quite good. Aside from the fact that they're now 3D and CG-animated, Charlie Brown and Snoopy are exactly as you remember them. Hit the jump to check it out.
The filmmakers have been promising for years that they would "honor" Peanuts creator Charles M. Schulz and that they would handle the material "very respectfully." We'll have to wait and see how that works out for the movie as a whole, but based on this short video, it actually looks like they've delivered on that promise.
This is very classic Peanuts. The characters look the same and have the same dynamic. They even sound the same, in part because the late Bill Melendez's recordings were reused for the voice of Snoopy and Woodstock. Feig has said that "Snoopy will not be rapping, no one will be twerking, we're in good hands," and indeed there don't seem to be any ham-fisted attempts to modernize this world.
My only complaint is that the 3D and CG still seem unnecessary. But hand-drawn animation is so out of vogue these days, kids probably wouldn't even know how to process it. And even on that front, things could've been worse. Charlie Brown and Snoopy aren't all shiny, slick surfaces. They're a bit rough around the edges in a pleasing way.
Peanuts opens on November 6, 2015.