'American Horror Story' Season 4 Will Head To The Carnival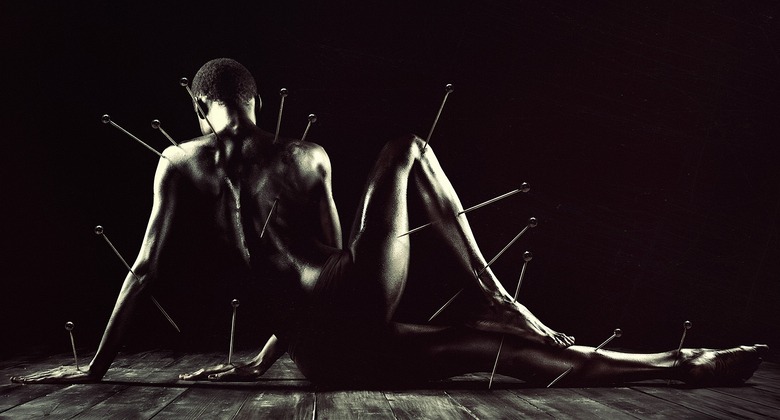 The setting for American Horror Story Season 4 has finally been revealed. According to writer and co-executive producer Douglas Petrie, the next season of the spooky FX series will be set at a carnival. Which seems kind of perfect. Carnivals, like covens, asylums, and murder houses, hardly need any help at all in looking creepy as hell.
Hit the jump to see what Petrie had to say about it, and to get the rundown on exactly what we know so far about the new season.
Podcast host Ben Blacker asked for clarification, and Petrie confirmed, "That's the idea, that's very roughly the idea." If you want to listen to the whole podcast, go to the link above; the American Horror Story chatter takes place around the 33-minute park.
The carnival setting isn't too far off from the circus setting that was rumored earlier this year after a series of mysterious posters hit the web. However, showrunner Ryan Murphy dismissed them as fan posters and insisted that "no one has completely guessed what [the Season 4 setting] is." Well, sure, maybe not completely, but "carnival" and "circus" are pretty damn close.
Murphy previously revealed to EW that Season 4 would be split over two time periods, as American Horror Story: Asylum was, with one of them being the 1950s. "If you look historically what happened in the year 1950, there's some more clues in that year," he said.
He also hinted that the new season would be more comedic in tone a la American Horror Story: Coven. Jessica Lange will star once again, this time as a Marlene Dietrich-type character with a German accent. Sarah Paulson is also confirmed to return, and recently teased that she was practicing "a very special skill."
American Horror Story returns to FX with thirteen new episodes this fall.