'Veronica Mars' On UltraViolet: Or How To Screw Up A Movie Kickstarter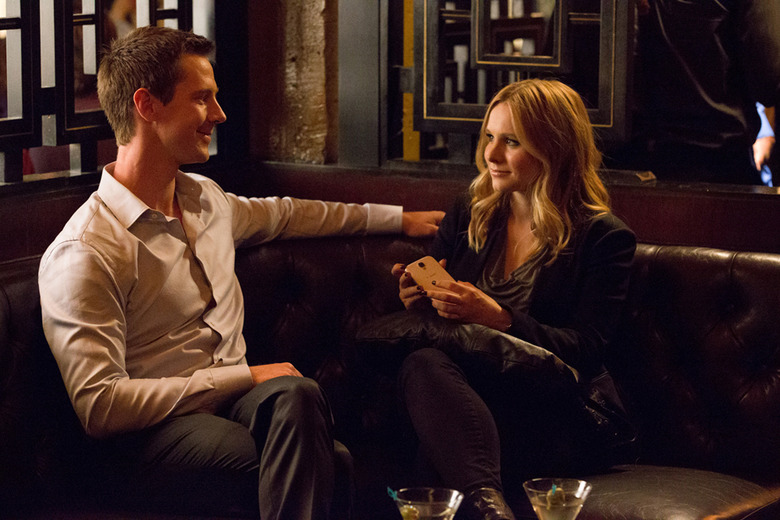 Almost 100,000 fans spent over $5.7 million to back a movie sequel to the cult television series Veronica Mars. Backers who spent $35 were promised "a digital version of the movie within a few days of the movie's theatrical debut" in addition to a t-shirt and some other extras. The movie was released both theatrically and on video on demand this weekend, but a percentage of the crowdfunded film's backers were left dissatisfied with the movie's digital download. Why? The Veronica Mars UltraViolet release frustrated a number of kickstarter backers.
Warner Bros Digital distributed the movie through Flixster, which is (among other things) an app front-end for the UltraViolet movie service. There were multiple reports of fans who found themselves frustrated, unable to access their digital copy of the film promised by the kickstarter. Warner Bros. will be issuing refunds to supporters who have been unable to access their copy of the film.
Veronica Mars UltraViolet Release Frustrates Kickstarter Backers
Angry backers took to the Kickstarter campaign's comments section to complain about the studio's choice of digital delivery. Many fans wondered why they were not given the opportunity to instead choose from downloadable digital movie file codes on the popular movie apps like iTunes or Amazon. Whats more, the UltraViolet service doesn't work in particular international territories so those fans were left with a code they couldn't even use. Other fans experienced extremely slow download speeds that sometimes never completed.
Kickstarter backer Jon Benavides commented:
I have to admit i was also very disappointed in not being able to "Download" my movie and instead i have to accept yet another "membership? user name and password to deal with. and I cant watch it when and where i want. That ticks me off. I backed another movie on KS and got what i bargained for.. Digital download so I can put it on a stick and watch it anywhere. Thats BS
Why won't big Hollywood studios like Warner Bros won't back down from using (in my opinion the most frustrating and near-useless) the cloud-based, digital rights library service UltraViolet? I personally have had nothing but trouble with UltraViolet. The content restrictions are too great and the way the digital service interfaces with multiple devices is annoying and frustrating. I'm very happy every time I purchase a Disney movie on Blu-ray because I know that the iTunes digital copy system will work smoothly on all my devices and on my AppleTV. Also Disney's new digital movie locker service seems to be miles above UltraViolet (plus they were giving The Incredibles away for free when you join).
Warner Bros is reportedly set to issue refunds to backers who complain to customer support that they were forced to purchase the movie elsewhere. Some have reported $10 refunds while some others have claimed full refunds for their kickstarter pledges. We have no official confirmations on this.
Veronica Mars creator and director Rob Thomas posted the following update on Kickstarter on Friday:
We've read all of your comments since yesterday's update. We know that some of you have strong opinions about the decision to provide digital versions of the movie through Flixster. As you'll see in the original FAQ on our Kickstarter page, we've always planned to include Flixster as a digital distribution platform. But I also know that many of you use iTunes, Amazon or other platforms, and would prefer to claim your digital copies on your favorite service, so we hoped we'd also be able to arrange for more options. Unfortunately, it just wasn't possible. In the end, Flixster was the best option for getting the digital movie reward out to all of you, worldwide, at the same time.But more than anything, I genuinely want today to be perfect for all of you. It's March 14. Today, your movie came out worldwide, and I want you to be able to watch it on whatever platform or device works best for your needs. So, here's the deal: We understand that some of you prefer other platforms or services for watching digital content. If you contact our Customer Support team, they can help. If you paid for a copy of the movie a year ago, we don't want you to have less choice and freedom than people who decide to buy it today. And we definitely don't want you to end up paying twice just to see the movie on your preferred service. Please know that Warner Bros have given Customer Support a lot of freedom to help make things right, so if you're having issues, please let them know: they'll do their best to either help get Flixster working to your satisfaction, or, if you prefer, to provide an alternate solution.