Angelina Jolie Unfurls Her 'Maleficent' Wings In A New Teaser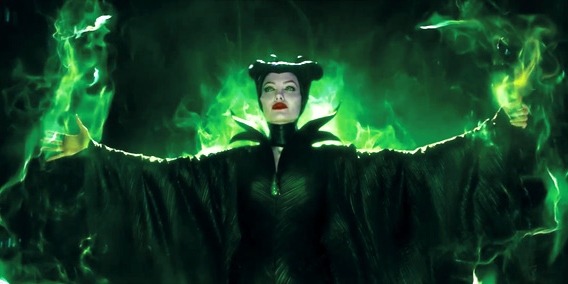 As if her massive horns and cut-glass cheekbones weren't intimidating enough, Angelina Jolie's Maleficent has revealed yet another bizarre feature: wings. Her big, dramatic flappers have just been unveiled for the first time in a new image, banner, and trailer for Maleficent.
As cool as the wings look, though, they don't necessarily sound that fun to wear. In the accompanying interview, Jolie compared the experience of flying around on set with the wings to that of being "a puppet." Hit the jump to watch Jolie take flight in her magnificent Maleficent wings.

And
debuted a close-up.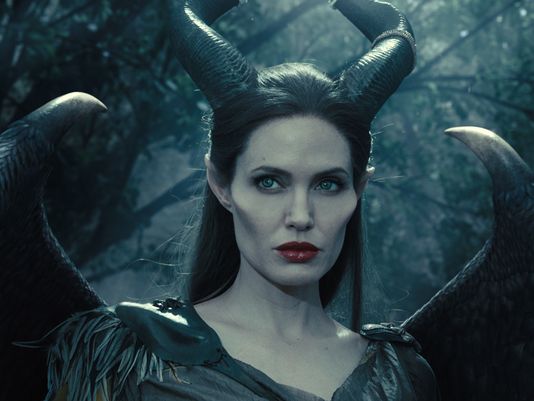 A brief new teaser shows these glorious wings in action — and maybe offers a hint about why we haven't seen them before now.
How could someone's wings be taken from them, we wonder?
In a conversation with USA Today, Jolie recalled the experience of being rigged up in her full costume on set. "[Y]ou're almost like a puppet with all these people moving [beneath you]," she said. "When you go to the left or the right all of you have to move together. It's a big dance with a lot of people."
Jolie also admitted to not enjoying the training she had to undergo for the stunts. "I was forced to do yoga because (to fly) you have to have your core strength to be able to hold yourself," she said. Still, she sounded positive about the experience overall. "I feel like the luckiest girl in the world that I get to fly," Jolie laughed. "I really feel like I'm flying!"
Speaking separately to
, Jolie mentioned that the Mistress of All Evil also has "pointy teeth in the back," further adding to her otherwordly appearance. And of course, there are the odd yellow eyes, which Jolie said scared her kids the most.
But while the character looks graceful and majestic in the trailers, Jolie confessed that playing her could be awkward. "It was pretty funny, because I kept on hitting my horns on things, the framing was very strange," she said. "They were actually kind of heavy."
Maleficent is set for a May 30 release. Elle Fanning and Sharlto Copley also star.
"Maleficent" explores the untold story of Disney's most iconic villain from the classic "Sleeping Beauty" and the elements of her betrayal that ultimately turn her pure heart to stone. Driven by revenge and a fierce desire to protect the moors over which she presides, Maleficent cruelly places an irrevocable curse upon the human king's newborn infant Aurora. As the child grows, Aurora is caught in the middle of the seething conflict between the forest kingdom she has grown to love and the human kingdom that holds her legacy. Maleficent realizes that Aurora may hold the key to peace in the land and is forced to take drastic actions that will change both worlds forever.