Pixar Prepping 'Ratatouille' And 'The Incredibles' 3D Rerelease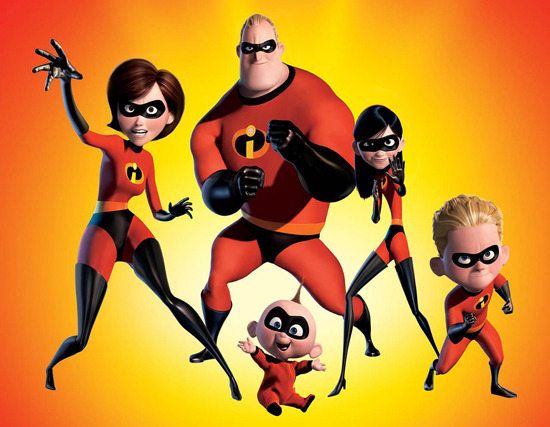 We're not likely to see an Incredibles sequel any time soon, but Brad Bird's two Pixar films are going to land back in theaters. Pixar is prepping a The Incredibles 3D re-release, and has also added a third dimension to Ratatouille. These would be the fifth and sixth 3D re-releases of Pixar films; we've already seen the first two Toy Story movies in 3D, as well as Monsters, Inc. and Finding Nemo.
Screen Daily reports that Pixar's director of 3D production Josh Hollander spoke about both films at the 3D Creative Summit in London.
Right now we're working on The Incredibles, which is a lot of fun in 3D. I'm not sure what the release strategy for it will be. It's been an interesting challenge to work on technology because – while the film was released 10 years ago – the technology is even older as it took four years to make.
He added,
We have a version of Ratatouille, which works really well in 3D and we're trying to figure out exactly what the release strategy for that will be.
Sounds like Ratatouille is already done, so we can likely expect that one to hit theaters first.
For those who aren't thrilled to see films in 3D all the time, Hollander has some sympathy:
I think that we as an industry may have lost some of our audience for 3D with releases that didn't beg for the medium or didn't warrant the medium or didn't use the median in a nuanced and sophisticated and comfortable way. I think it's possible that we drove some folks away from 3D with the higher ticket price or whatever else. But I also think that as the industry settles on a more nuanced approach, I really hope and believe that the audiences will return.
As for that nuance, he talks about using new technologies to enhance the 3D effect, explaining that for Pixar's upcoming Inside Out, they are "looking at how translucency and opacity is used" to create new visions.