Sci-Fi 'Passengers' Working Out Deal With Focus Features [Updated]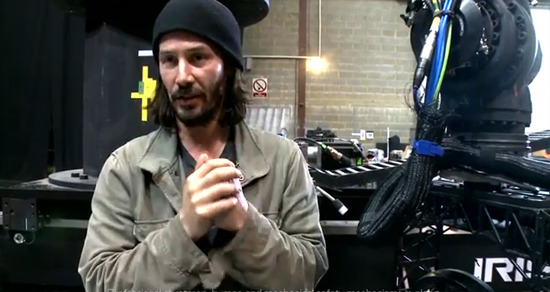 The sci-fi Passengers has an interesting, romantic/creepy premise: when one of 5000 deep-sleep colonists en route to a new world is accidentally awakened during the journey, he wakes another passenger, a woman, to keep him company. After years in development, the film is to be directed by Brian Kirk (Game of Thrones and Boardwalk Empire) with Keanu Reeves and Rachel McAdams starring. But Passengers just lost McAdams, and then the Weinsten Company bowed out.
Update: Focus Features is now in talks to pick up Passengers, says Variety, though a new co-star has not been found. But it has a home once again! Original article follows.THR reports that Wayfare Films is still financing and producing the movie with Reeves' outfit Company Films, and that they're now looking for a new distributor. The plan had been to shoot in April, but that probably won't happen, and the planned April 2015 release date isn't likely to happen either.Passengers has been kicking around for a few years, with the Jon Spaihts script landing on the Black List in 2007. It was also instrumental in getting Spaihts the gig writing the film that became Prometheus. Reeves has been developing it for some time now, and once had Reese Witherspoon set to co-star. Last spring at Cannes saw Kirk and the Weinstein Company board the ship in a dramatic deal, but with McAdams bowing out for reasons that haven't been made clear, that deal has essentially crumbled.
We like seeing original sci-fi make it to the screen, and the original script was very well-received, so this process is frustrating to watch. We don't know what changes, if any, have been made to the script as it has gone through development, and hopefully whatever ends up on the screen won't be too far from Spaihts' original vision.