FX Sets 'Louie' Season 4 Premiere Date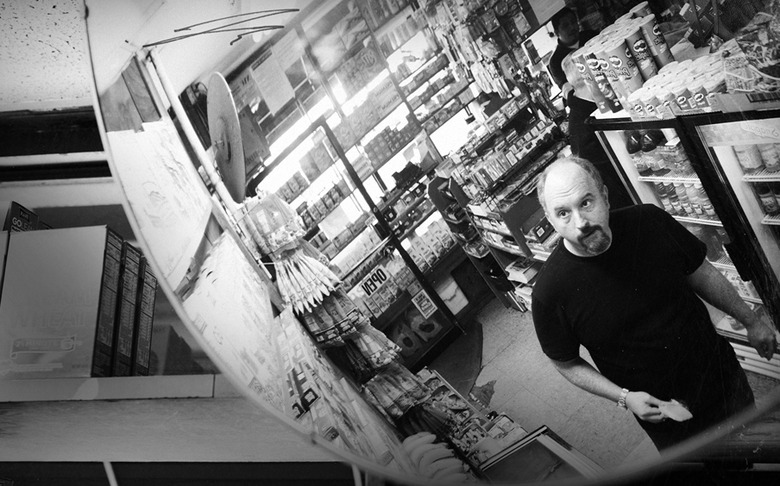 Briefly: Remember Louie? FX comedy, critically acclaimed, last seen in the fall of 2012? Well, it's finally coming back. FX announced today that it has set the Louie Season 4 premiere date for 10 PM on Monday, May 5. And to reward Louis C.K.'s patient fans, the network is even throwing in an extra episode. Season 4 will run 14 episodes long instead of the usual 13, with two episodes airing per week through June 16.
By the time Louie returns, it'll have been off the air for about 19 months. At the time that the hiatus was announced, C.K. told press that he needed "a little breathing room" so that the show could "keep getting better." In a statement, FX CEO John Landgraf enthused that C.K. had done just that.
"Louis said he needed extra time between seasons three and four of his show because – even though Louie was the most critically acclaimed television comedy series in America – he needed to make it even better," he said. "Based on the first three episodes we've seen, remarkably, he accomplished his goal." [TheWrap]