'Captain America 3' Release Date Set For May 6, 2016; Will Challenge 'Batman Vs. Superman'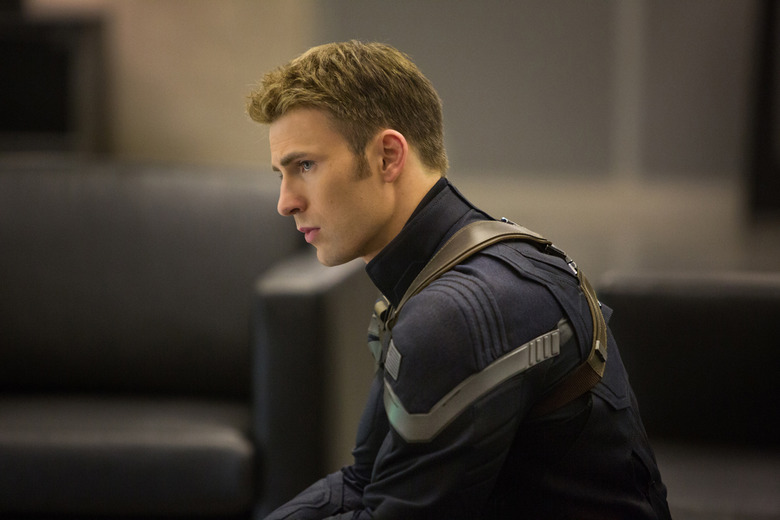 The answer to the question of what Marvel film would dare challenge Batman vs. Superman has been revealed: It'll be Captain America 3, directed by the Russo Brothers. 
The Hollywood Reporter broke the news of the release date.
Wednesday, Marvel Studios President Kevin Feige told /Film, despite DC's Batman vs. Superman scheduling itself on the same date Marvel had already picked in May 2016, Marvel would not move. At the time, Feige wouldn't say what film that would be but with buzz on Captain America: The Winter Solider so solid, it tracking for a near $100 million opening weekend and Joe and Anthony Russo already confirmed to direct, Captain America 3 is the furthest along of the rumored 2016 Marvel movies. It taking that spot make senses.
Captain America 3 will be the first of two Marvel films released in 2016. And, if it holds, odds are Doctor Strange would be the second one. A release later on July 8, 2016 would put less pressure on the new franchise (a strategy similar to Guardians of the Galaxy this year and Ant-Man next year) plus give more time to develop the magical world of the character on the page and screen.
Now eyes turn to Warner Bros. where Hey U Guys reports there are already rumblings of the Zack Snyder's Man of Steel sequel potentially moving up one week into April. Reportedly, a Brazilian website says Batman vs. Superman will be released on April 28 in that country and the U.S. release date could move too. That is not confirmed, but it's a rumor and an interesting one at that. If Captain America 3 and Batman vs. Superman release on the same date, they would potentially suffer on their bottom line. Of note though, big blockbusters opening a week early in foreign countries is a pretty standard practice.
Let's be honest here, one of the films is going to move, it's just a matter of which one.
Do you think a Captain America 3 release could hold up against Batman vs. Superman? Who is going to budge first in this epic game of box-office chicken?