'Something Wicked This Way Comes' Remake In Motion At Disney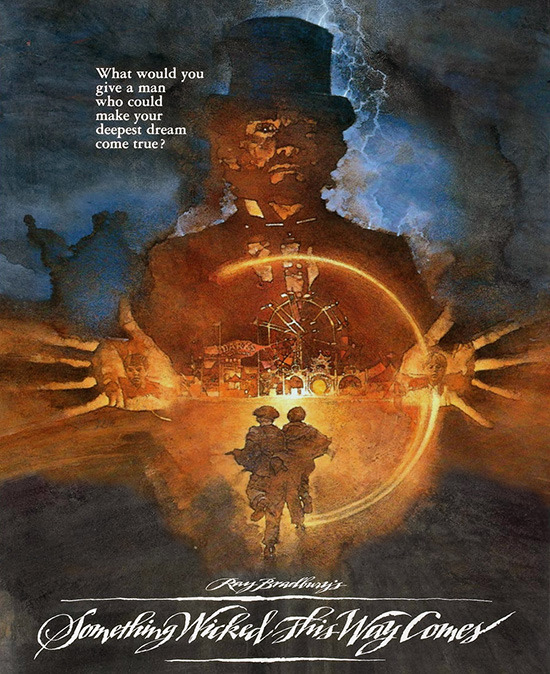 Whenever I stop to think about it, I'm always fairly amazed that the original Something Wicked This Way Comes doesn't have a more enthusiastic pop-culture following. The Disney film, released in 1983, has a few big problems, sure. Yet it boasts a chilling autumnal atmosphere and an early performance from Jonathan Pryce. Furthermore, its story of a father/son pair, a dark carnival magician, and hidden desires given wing in a small town features several harrowing scenes that have always stayed with me since that first viewing in '83.
Neither Disney nor the pop-culture machine have done much with the original, but the studio is handing the Ray Bradbury novel to Seth Grahame-Smith to adapt anew. He'll draw up an outline for a Something Wicked This Way Comes remake before handing it off to a writer.
Deadline reports that the Pride and Prejudice and Zombies writer is drawing up an outline for the new version; he's a great fan of the original novel, and says he'll rely more upon that than the 1983 film.
More specifically, Grahame-Smith said,
It is a classic coming-of-age, father-son story about the transition from childhood to adulthood and how kids can't wait to be adults and adults romanticize their childhoods. I'm not remaking the movie; I want the haunted atmosphere that makes the book so chilling, and I want to reinstate some of the classic scenes from the book that were missing from the '83 film.
Ray Bradbury actually scripted the original film, but he and the director Jack Clayton had a difference of opinion over the tone of the movie. Clayton wanted something more family-friendly than Bradbury scripted. Disney had a revised draft produced without Bradbury, but the first cuts of the film tested poorly. Additional effects and a new score were added, and Bradbury was brought back in to write new material, including bookending voiceover scripts. Ah, Hollywood!
Grahame-Smith will finish his new Beetlejuice movie before tackling this remake in earnest.