Watch A Long 'True Detective' Deleted Scene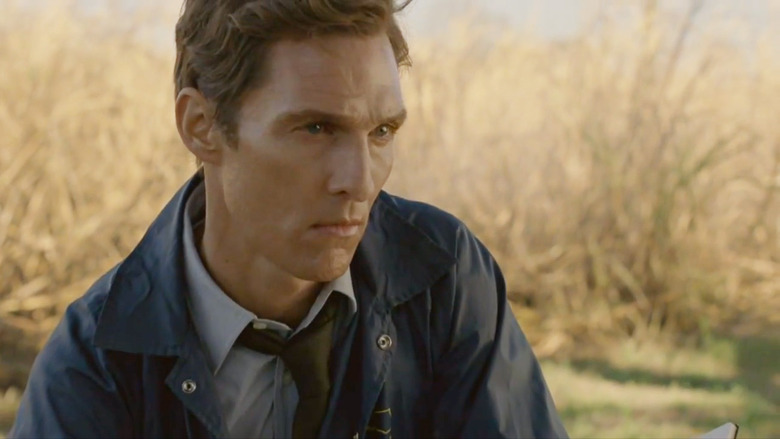 True Detective is over, and no matter what you thought of the finale there's a good chance you want more. The show's grim atmosphere and stark philosophical musings are addictive, and the rhythms of Nic Pizzolatto's dialogue stick in the back of the brain. Trouble is, we don't know when the second season will premiere, and no matter the air date, the next episodes won't continue the story of Marty Hart (Woody Harrelson) and Rustin Cohle (Matthew McConaughey). So how about a True Detective deleted scene from the first season to help ease off that addiction?
This scene is interesting, too, because it is not some side note from the murder investigation that provided the spine for the first season. Rather this is a new character note, which is really where the show excelled. Below, you'll see a sour note in the relationship between Cohle and his girlfriend Laurie (Elizabeth Reaser). You knew this was coming as soon as we first saw them together. Bide the time in the wait for blu and season 2 with the clip, below.
Thanks to Variety for the embed.