'Explorers' Remake Coming From Paramount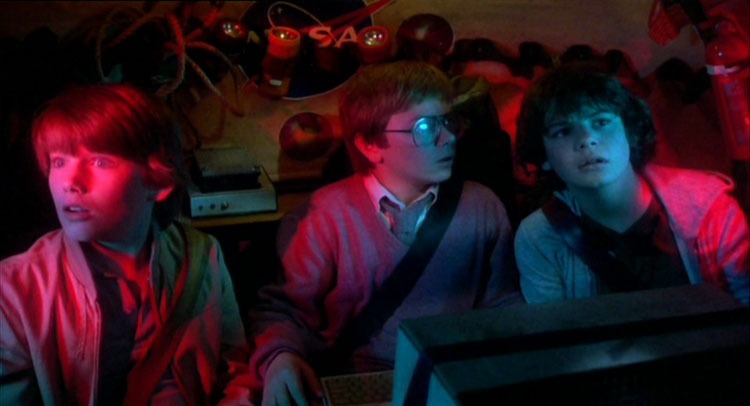 Joe Dante's Explorers flopped upon its initial release in 1985, but has since gained enough of a following to be considered an '80s classic today. And like all '80s classics these days, it's now getting a 21st century makeover.
Paramount's low-budget Insurge label is getting the ball rolling on an Explorers remake, with some help from the talents behind Mission: Impossible – Ghost Protocol and the upcoming Better Living Through Chemistry.
Get all the details on the Explorers remake after the jump.
If the new film is like the old one, it could make big stars of its leads. The original Explorers served as the film debuts of Ethan Hawke and River Phoenix. Written by Eric Luke, the story centered on three teens who try to build a homemade space ship. While not a Steven Spielberg movie, it has been compared to or mistakenly lumped in with Amblin films from the era.
The movie suffered from a rushed production. Paramount moved up the release date, forcing the filmmakers to shoot a hastily written ending. Explorers subsequently tanked at the box office, but fared much better when it hit home video shortly afterward.
Specifics on the Explorers remake are being kept under wraps for now. However, the updated version is said to be in the vein of Welcome to Yesterday, a Chronicle-esque sci-fi thriller about high school kids who construct a time machine. That film is due out from Paramount later this year. Moore and Posamentier's Better Living Through Chemistry gets a limited release this weekend.